With Autumn officially here, the weather might be a bit 'meh' at the moment but that doesn't mean your nails have to be! Give in to all the warm, cosy vibes with our top 4 nail trends for the best autumn inspired nails that're guaranteed to turn heads!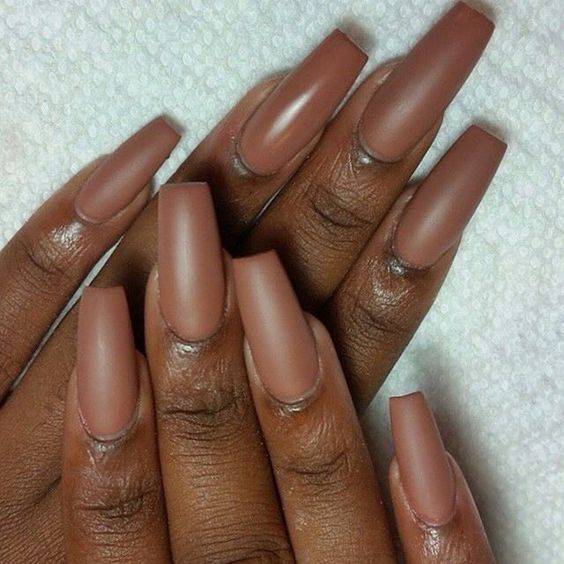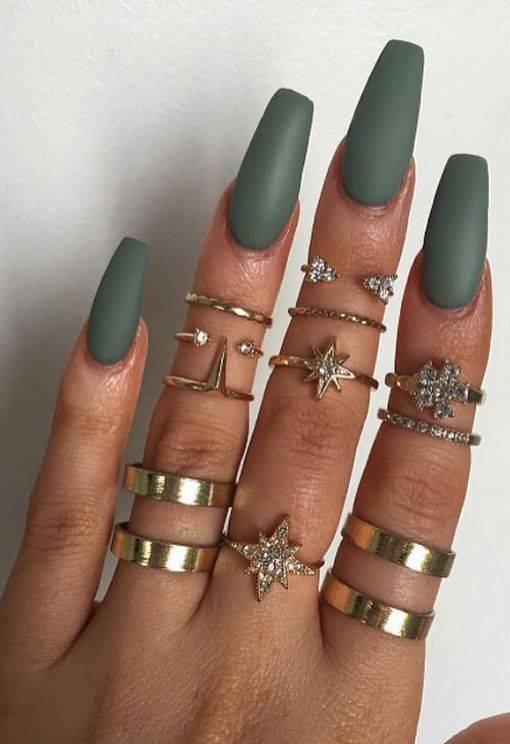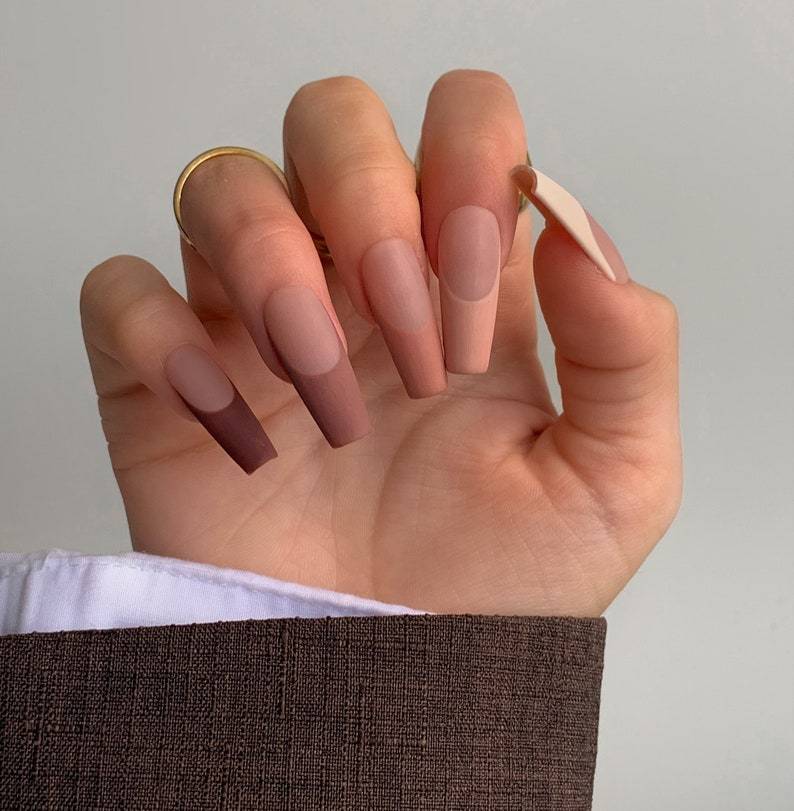 Whether you opt for just the tips or go for the full nail, make a bold statement this autumn with a strikingly smooth matte design. Go for solid, earthy shades for a seasonal finish.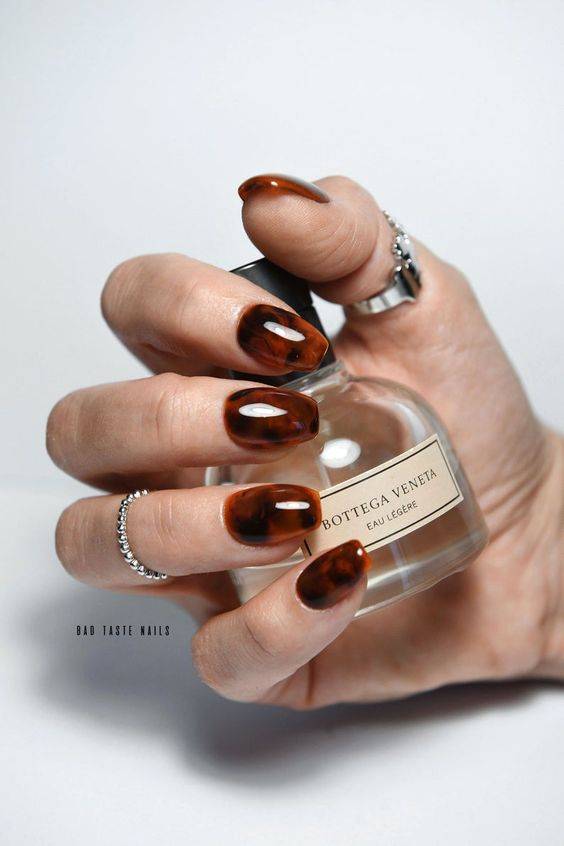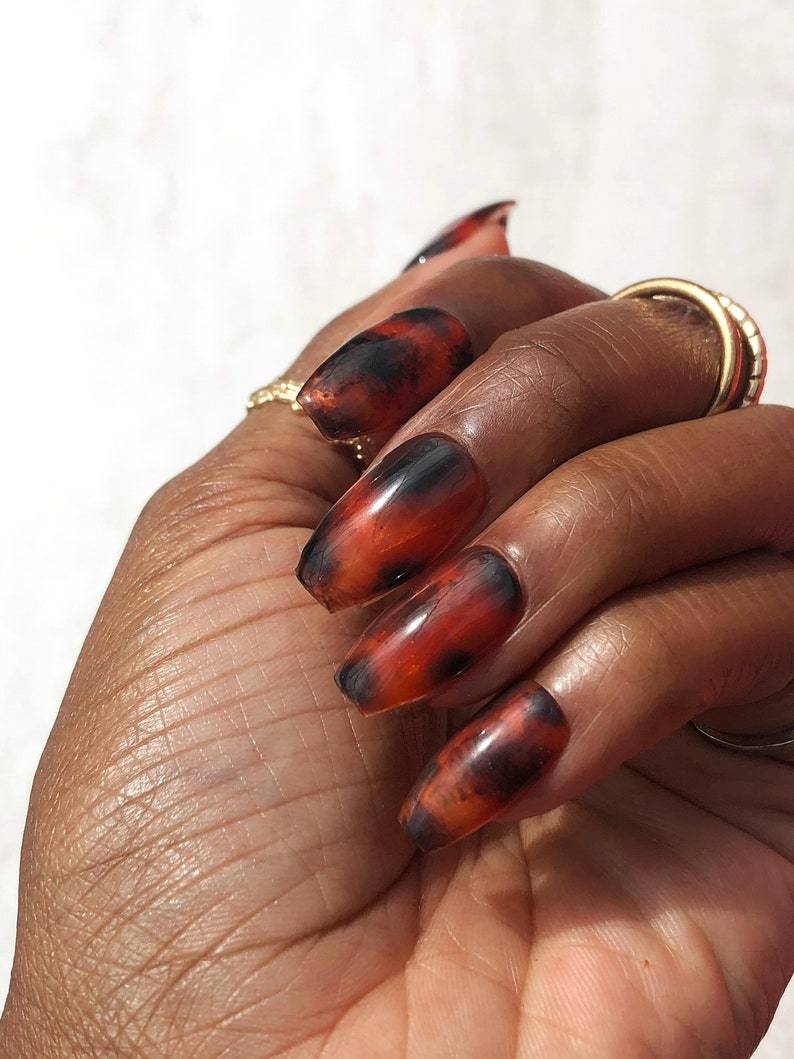 A trend that we're tort-ally obsessed with. If you usually opt for a subtle shade but fancy mixing it up, tortoiseshell designs are where it's at! Mix it up and pair with gold flecks or plain shades too.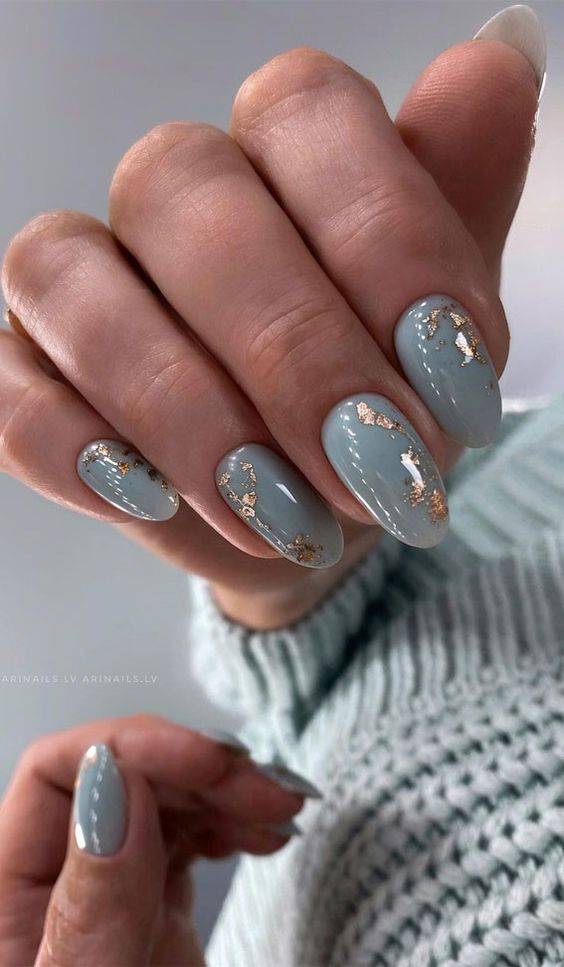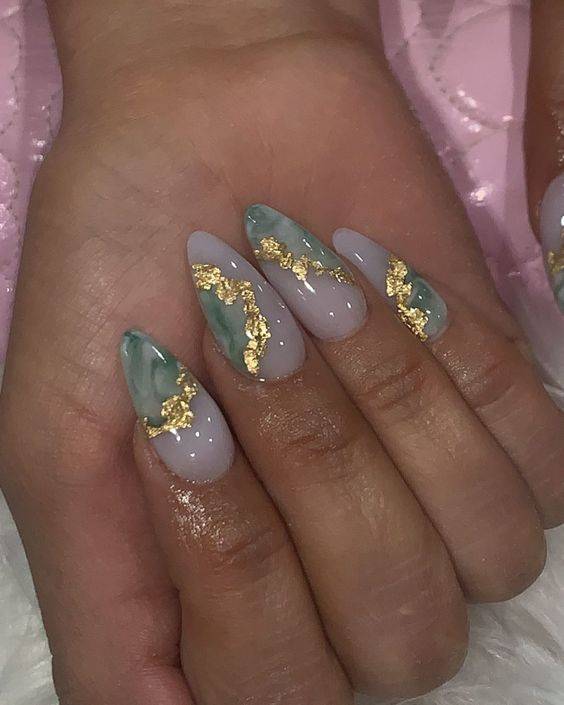 Give your nails that magic metallic aesthetic with this season's gold foil trend. Pair these gorgeous gold flecks with darker autumnal colours, such as rich burgundy shades or deep chocolate brown, for the perfect mix of rustic meets luxury.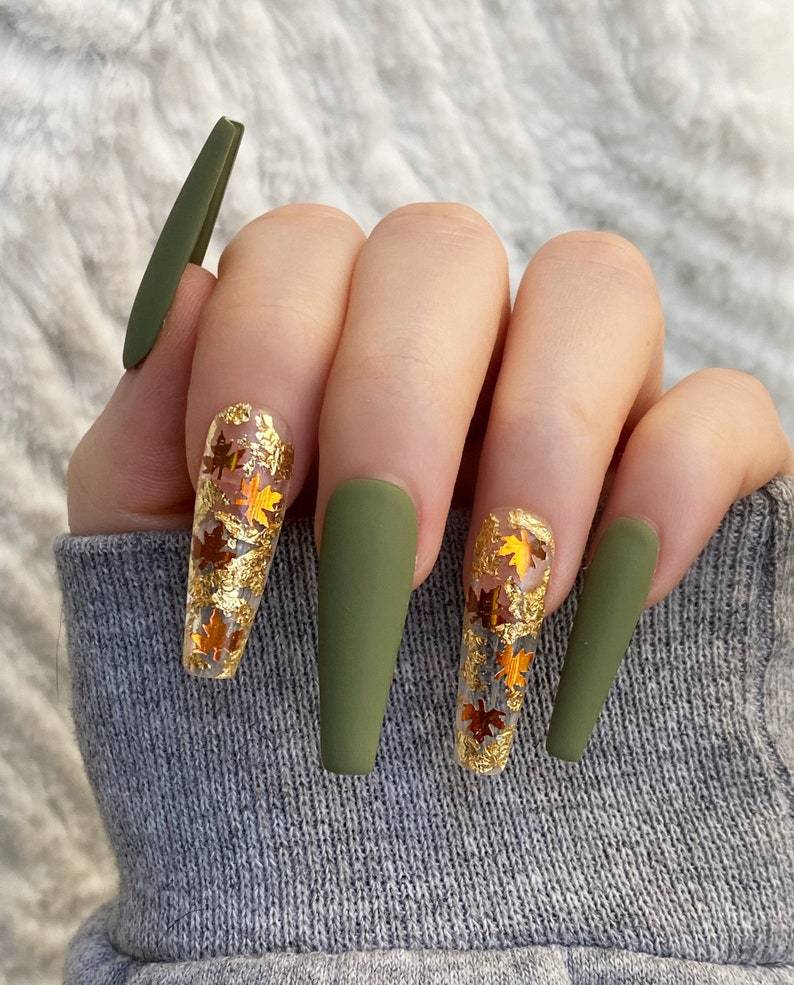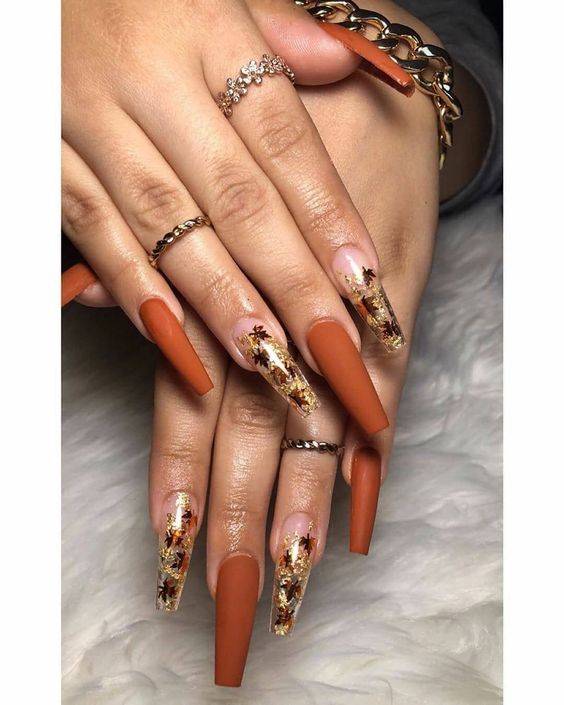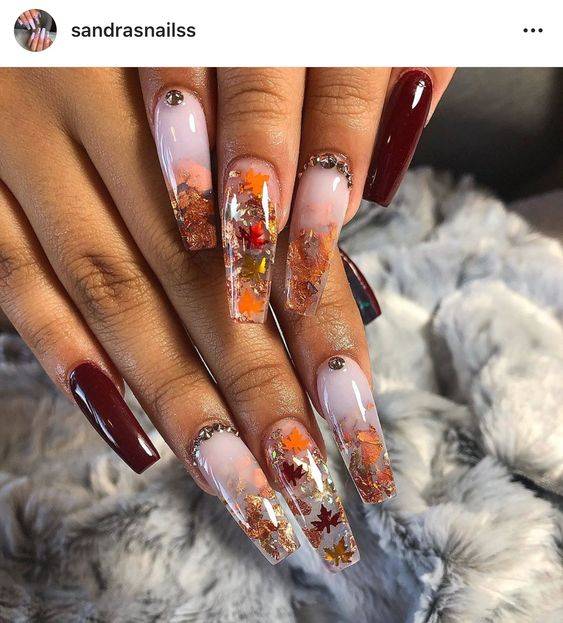 Remember the excitement of running through piles of crispy autumn leaves as a child? Get ready to feel that joy all over again with this season's layered autumn leaf nail trend- it's giving us the ultimate nostalgia. The overlapping leaves create the perfect falling effect, giving a fabulous sense of movement to the design. Tip: opt for a glossy finish to make the leaves really pop!