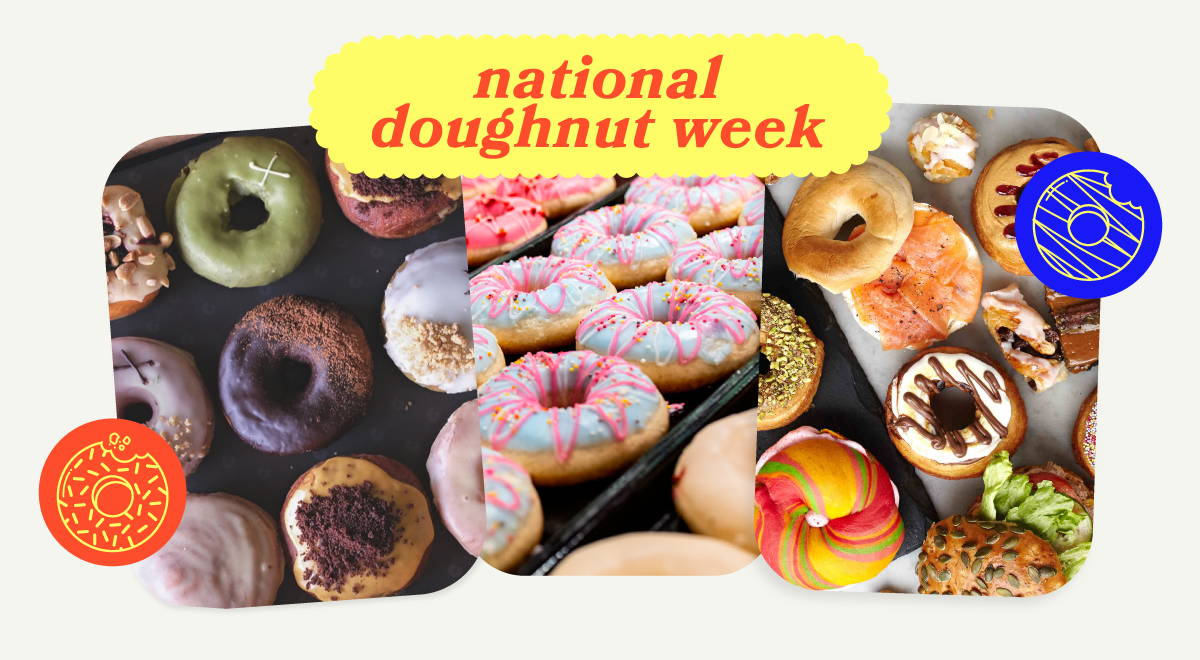 National doughnut week is here and with it, we're bringing you exactly what you've been waiting for. Specifically, the know-how on where to get the best doughnuts in town!
There really is nothing better than a tasty doughnut, whether it be the kind dusted with sweet sugar or filled with the yummiest custard or chocolate. Whatever kind is your fave, you dough-nut want to miss these tasty treats!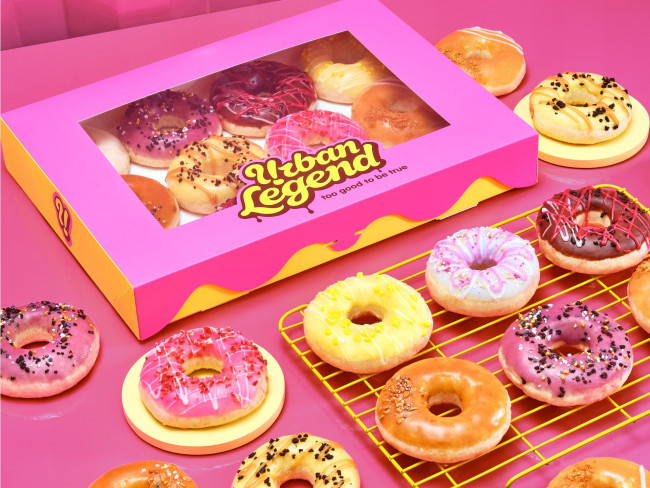 This chain is a place for those looking for a lighter treat! These doughnuts have lower sugar, fat and calories than regular doughnuts, but they somehow taste just as delicious - it has to be too good to be true! Try the Belgian Biccie and Double Trouble doughnuts to see what we're talking about.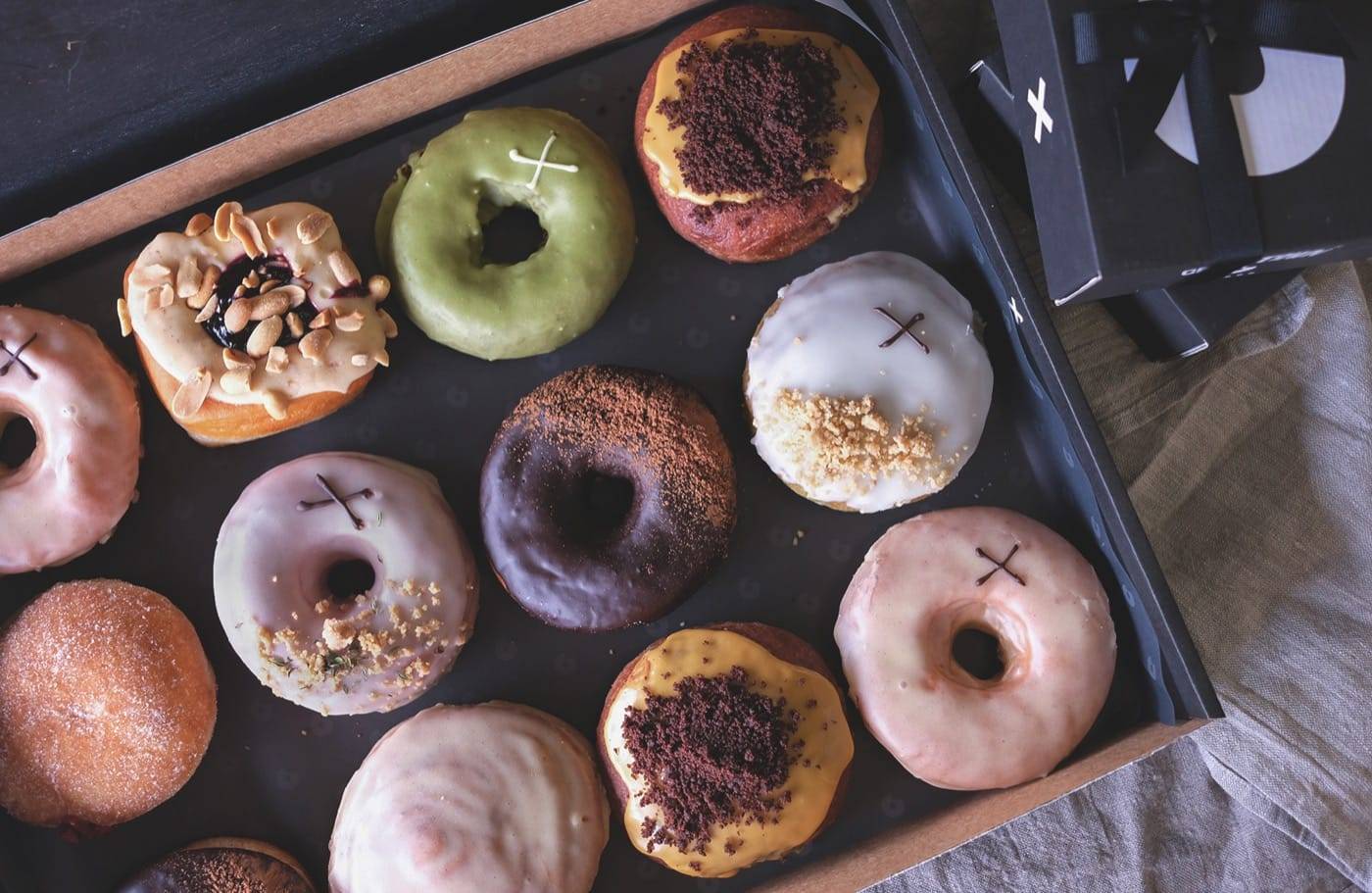 Matcha, blackberry and pear, chocolate truffle… our mouth is watering! Crosstown offers a broad selection of tasty and unique doughnut flavours and they even have a range of plant-based options, so there's something for everyone! With locations spanning the length of London, this chain is one not to be missed.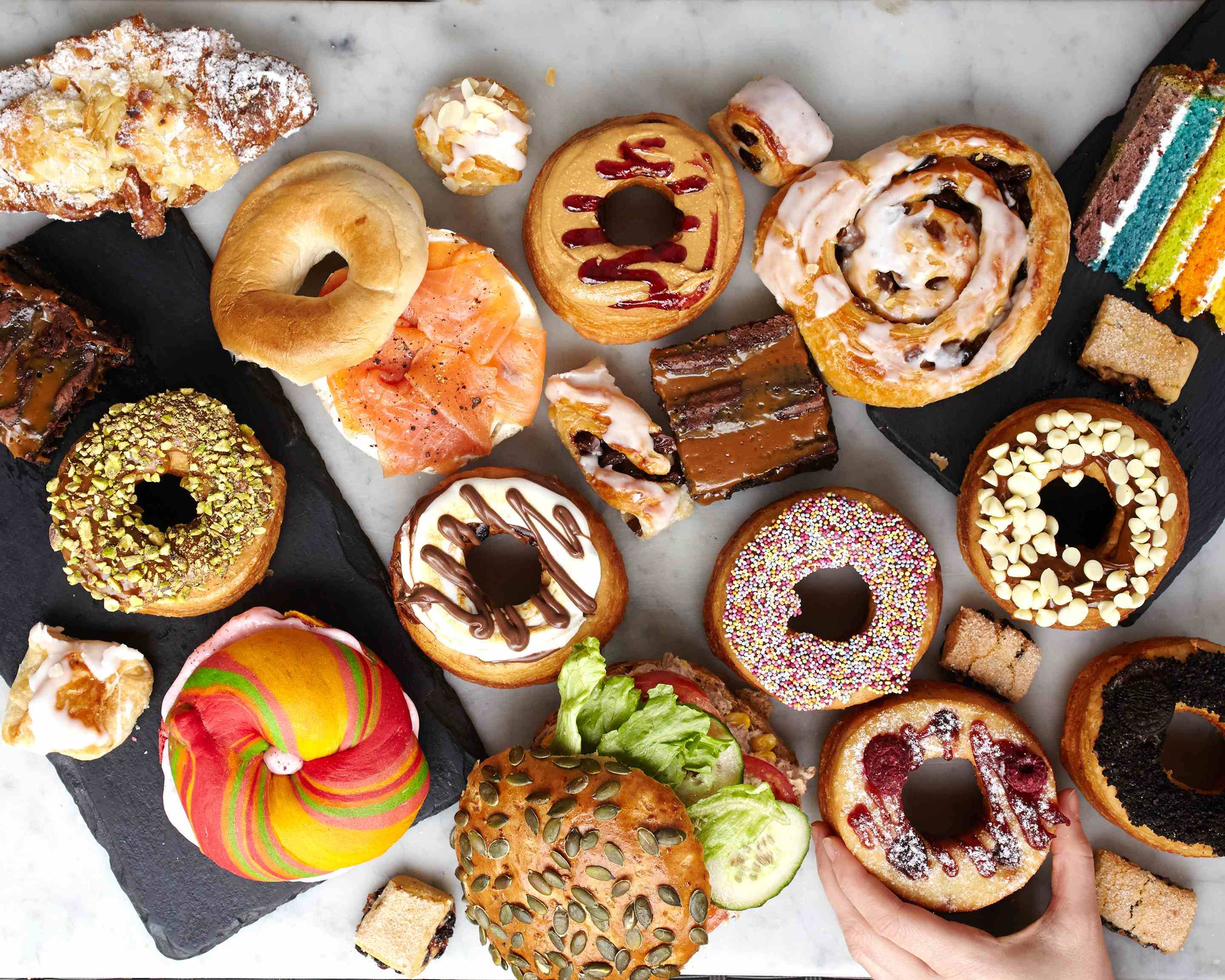 An East London gem, Rinkoff Bakery is a family-run business that specialises in delicious Crodoughs (if that's news to you, it's a cross between a croissant and a doughnut!). These authentic fluffy, flaky treats will keep you coming back for more. Want some simple? They have a selection of delicious jam-filled doughnuts that are sure to take your fancy!
Different from the rest but still the best, Longboys is known for their finger doughnuts that boast a load of unique fillings! We're particularly in love with the Apple Crumble and Chocolate Orange flavours, but there really is something delicious for everyone. If you're looking for something a little different than your standard ring doughnut, Longboys is the way to go!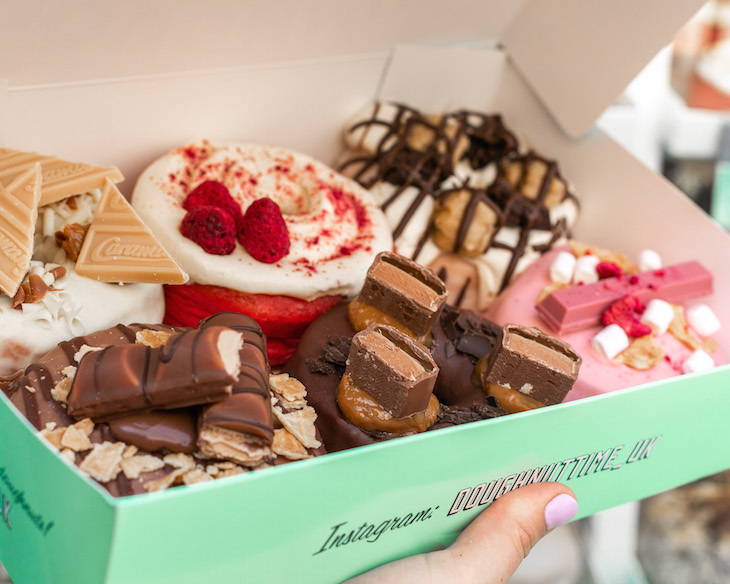 Probably the most well-known of all the doughnut shops out there, Doughnut Time is filled with a ton of delicious creations. The best part, other than the yummy flavours, is the fun names that go along with them - we love their Bueno Bruno Mars doughnut and their Jammie Dogger specialty Gordon Jamsey! With so many tasty toppings and fillings to choose from, it's no wonder the name Doughnut Time is on everyone's lips.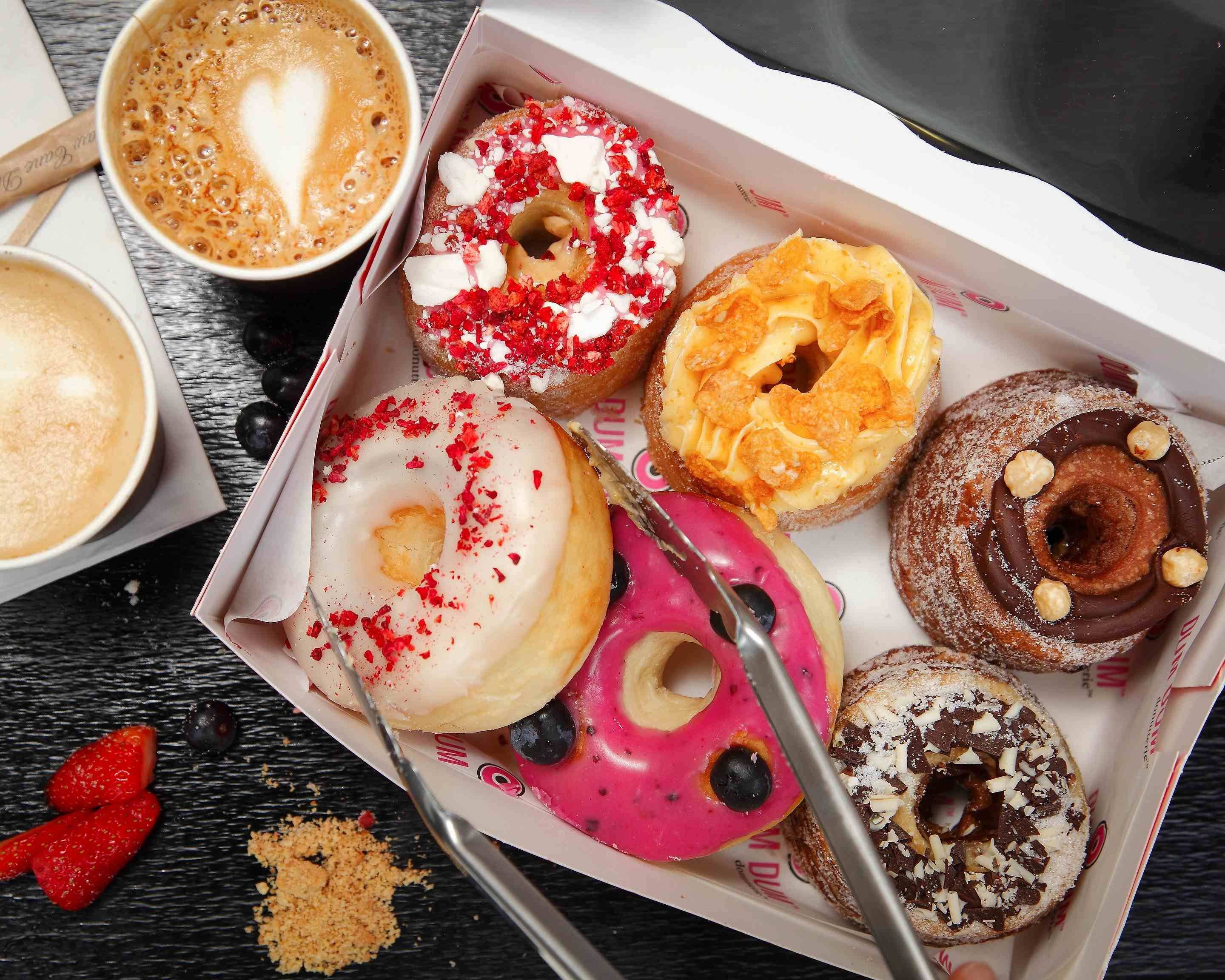 This doughnut shop is the home of the baked, not fried! As well as being healthier than your average fried doughnut, Dum Dum Donutterie doughnuts are also vegan friendly! With so many flavours to choose from, including red velvet and butterscotch (yum!), these baked treats are sure to be to your taste.