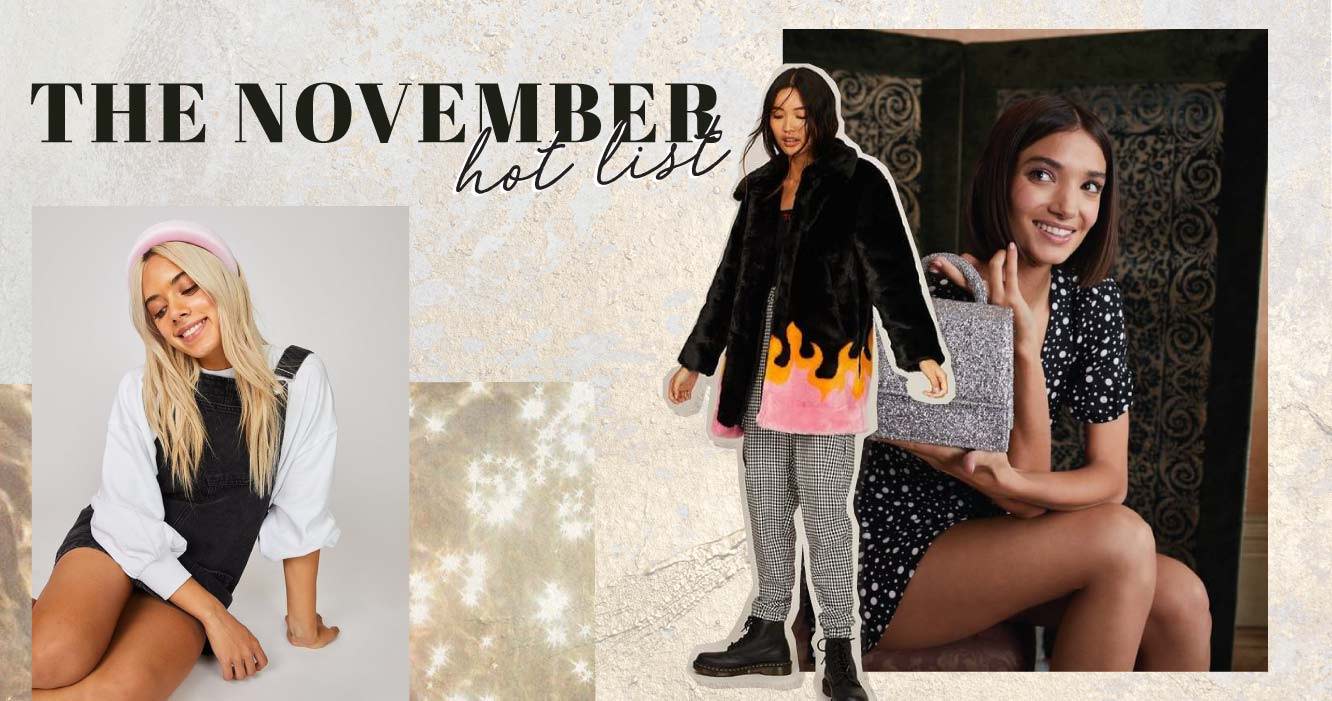 Happy November everyone! With a new season comes a truck load of exciting new products to see you through the final quarter of 2019 (Sorry, how did that happen!?). So let's get stuck into our top ten products that have been flying off the invisible online shelves since we launched them this month.
If you didn't already know, we dropped a m-a-s-s-i-v-e collab with the SpongeBob and his friends this month and that included this epic holographic Gary Shock Case that you need in your life ASAP. Meow.
Designed in this pretty pastel shade, we've stepped up our tech game this year and taken listening to your favourite tunes to the next level with our new range of easy-to-use wireless earbuds that most importantly, won't break the bank.
Need a new sparkly party bag? Well we're upping the ante with our glitter-infested Tinsel Eden Tote so you can upgrade all your outfits effortlessly. Get it girl.
We're making it easy to ditch the plastic with these chic Gold Straws! Plus they come complete with a handy pink pouch so you can take them with you anywhere and everywhere.
There's no denying that it's bloody cold outside now we're fully in the deep depths of October. So we've dropped our range of faux fur beauties right in time to keep you snug as a bug until Summer 2020 shows up.
6. Tony Moly Banana Lip Balm
The packaging speaks for itself with this one. But don't be fooled because inside its brilliant bright yellow casing lies a lip balm like no other. Plus it comes with a handy string so you can attach it to your bag and keep it by your side wherever you go.
7. Sundial Charm Necklace
Whether you're an accessorising pro or not, our new collection with Soph is full of easy-to-wear pieces that'll uplift every look from day to night, and this Sundial Charm Necklace is no exception to the rule.
Channeling pure Anne Boleyn vibes, we're living for this padded headband trend. Throw-on-and-go accessories ftw.
9. Marble Bamboo Travel Mug
Reusable and practical for every day. It's a known fact that once you switch to an eco-friendly travel mug, you'll never look back… plus everyone in the office will be envious of your cute new cup too.
10. It's Not Ok to Feel Blue (and Other Lies) by Scarlett Curtis
Easy to read and incredibly important when it comes down to opening up the conversation around mental health. This like-no-other book by the one and only Scarlett Curtis is full of inspirational stories, essays and poems to remind us all that we are not alone.