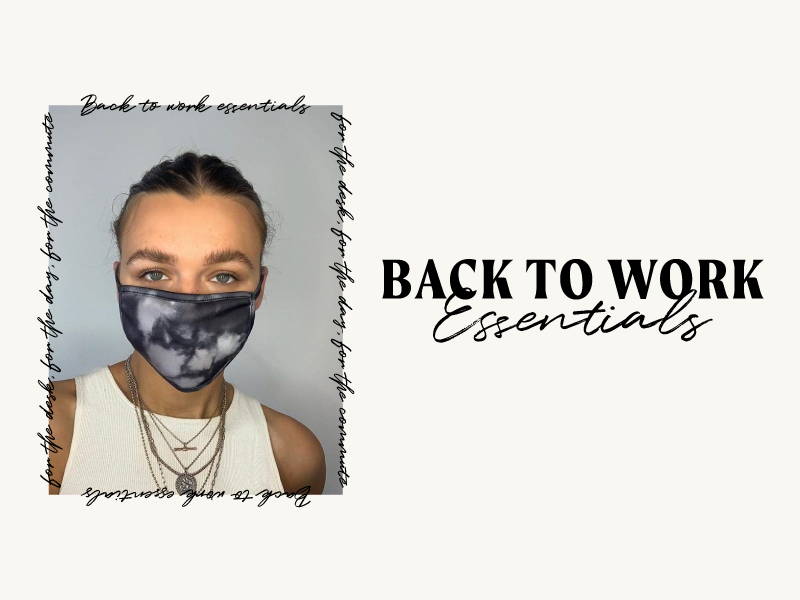 With the harsh reality of normality starting to resume, we figured you're going to need some new work essentials to cheer you up and make going back to work that little bit easier. Life certainly feels different now, especially if like us your days now no longer involve a large amount of unnecessary trips to the fridge, making TikToks all day and scrolling through Instagram more times than we dare to count. From actual post-Coronavirus essentials like face masks and hand sanitiser to the more non-essential essentials that add a little pizzazz to your desk. Meet your new back-to-the-office must-haves!
Staying safe and protected is your main priority during this time window. So we're all about the pocket-sized hand sanitizer that you can grab quickly, a cute printed face mask and a sustainable coffee (or tea!) cup so you can get to A-B as safely and as stylishly as humanly possible.
You've finally returned back to the dreaded desk. Your work plant has died a slow and lonely death and dare we even talk about the shared fridge? Don't panic though. We've got a few ideas to add some fun back to your desk. Including some cute bottles, pens and journals too.
Remember that time when you actually missed working life? As that thought becomes a distant memory, you're gonna need some things to see you through the day. Like a new mug, a fruity flavoured lip balm and some noise cancelling headphones. We've got your back!