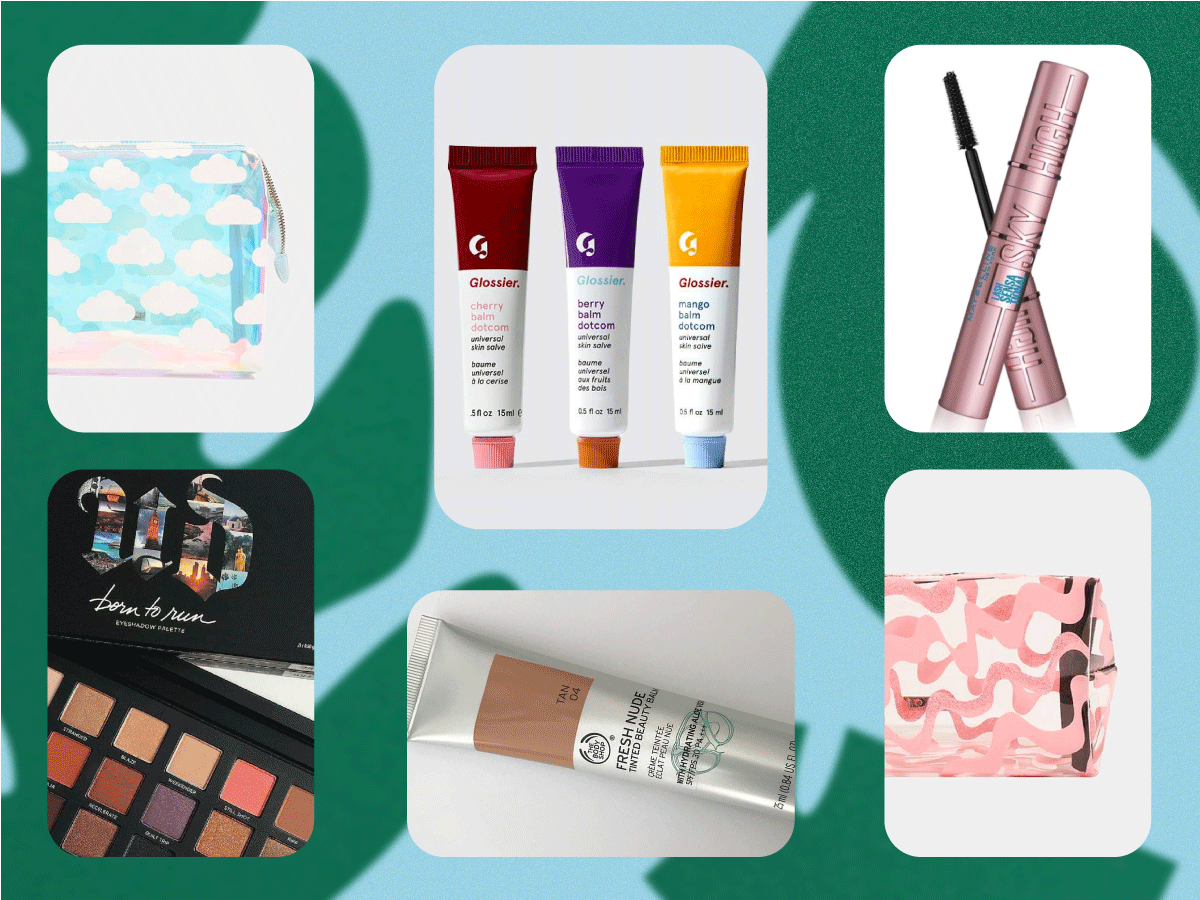 Summer is finally coming, which means we're getting ready to jet off to some fab new locations! One thing that we might not think about amongst all the crazy holiday planning is our beauty kit - we've planned out outfits for every day of the trip, ofc, but we haven't planned our makeup looks.
It's hard to decide what makeup to take with you on your holiday, especially when you're not going to have a lot of room in your luggage. So we've created a list of the essentials you need to pop in your makeup bag for your next summer hol' - along with a few of our fave products for inspo!
BB Cream can never steer you wrong. It was faithful to use back in our school days, it won't let us down on the flight from London to Ibiza and beyond. No one wants thick foundation on in the heat, and BB Cream gives just the right amount of coverage while remaining light on your skin. Alternatively, a tinted moisturiser works wonders! Make sure everything you're putting on has SPF protection to shield your skin from those summer rays.
Our Faves: The Body Shop - Fresh Nude BB Cream
Waterproof mascara doesn't just save us on those emotional days! Being at the beach can mean a bit of splash-back every now and again, and if you want those luscious lashes to stay in place then waterproof mascara is just the thing you need. Swap out your regular mascara for one that's waterproof on your next trip - you can thank us later!
Our Faves: Maybelline - Lash Sensational Sky High Waterproof Mascara
When you're out and about, it's important to keep those lips moisturised and protected - there's no room for chapped lips when you're on vacay! Combat dryness with a tinted lip balm, that way you can add a touch of colour to your lips while keeping them smooth. Choose a lip balm with SPF protection so you can be sure your lips won't burn, too.
Our Faves: Burt's Bees - 100% Natural Origin Tinted Lip Balm
You might have to leave your fave eyeshadow palette behind on your travels if it's too large or awkward to carry - but that doesn't mean you should go eyeshadowless! Pack wisely - is there a small palette that has both dark and light shades for your daytime and nighttime looks? That's the one you need to take! Individual eyeshadows work too, but make sure you're only taking the ones you think you'll actually use so you can save on space.
Our Faves: Urban Decay - Born To Run Eyeshadow Palette
When you're on holiday you're bound to get a little sticky and sweaty, especially on your face. Combat oily skin by bringing your favourite powder with you! Just a little can go a long way, and it's the perfect way to set your makeup for the day.
Our Faves: Revolution - Bake & Blot Powder
No makeup travel kit is complete without a cute makeup bag or wash bag! Ideal for travelling wherever you're setting off to, makeup bags and wash bags help to keep all your beauty essentials in one place. Whether you're looking for something sweet and cute or chic and stylish, we've got a range of wash bags and makeup bags that are perfect for summer. Shop our faves below!
Our Faves