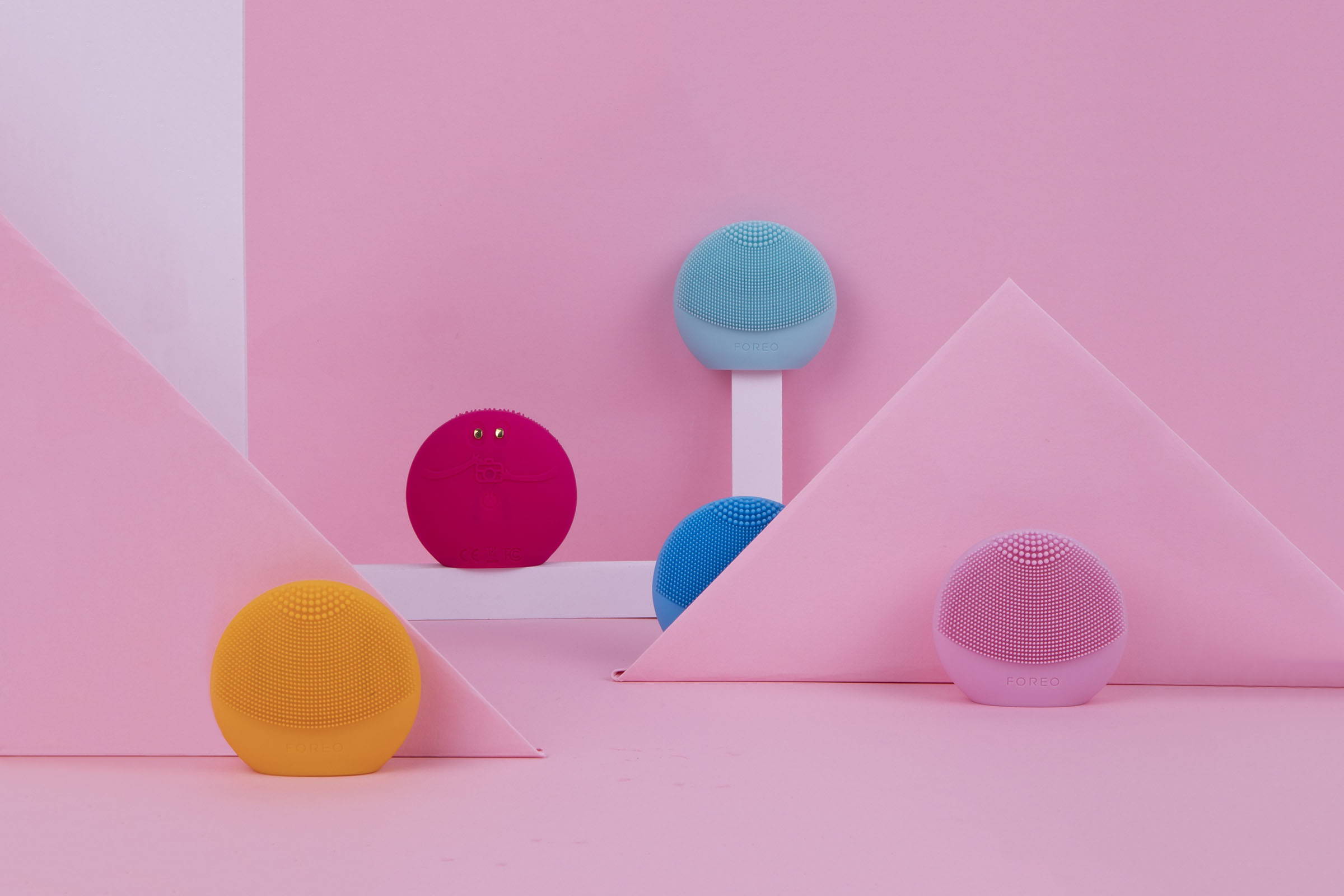 There was this dream way back in 2013, right? The dream of pro-level skincare results while chillin' at home and of finding better ways to take care of oneself. And the dream came true.
FOREO's first baby, the silicone sonic cleansing brush LUNA™, became the #1 facial cleansing brush worldwide, with one sold every 10 seconds - creating a new happy, glowing LUNAtic that simply refuses to go back to washing their face by hand ever again. Lucky LUNAtic – she just got a perfect fully waterproof facial cleansing brush made out of ohhhh so plush body-safe 100% pure silicone, 35x hygienic than nylon bristles. Add in the crazy long-lasting battery life, and no wonder people are getting jealous and pulling on her sleeve. But she stays kind and gracefully shares the skincare secret. It's kind of hard to keep the radiant, freshly pristine clean skin a secret. 99.5% of impurities removed + a pleasant massage to prep the skin for absorbing precious skincare actives? Yes, please!
Need a 3-zone brush head for various face areas, something compact for skincare on the go, or are quite into the super personalized skin analysis and custom-made routines? FOREO has got it all, designed by sleek Swedish aesthetics as the cutest darn things ever.
For you know-it-all, smarty-pants trivia/fun fact junkies - Do you know how far FOREO has gone in search of better? To the Moon and back! They really did. LUNA™ (lat. moon), did not get its name due to the crescent lunar shape as it is often believed. The fact is much weirder still. LUNA™ was named after the material used and you'll never guess who your first body-safe silicone buddy was... Neil Armstrong. The soles of his Moon boots made out of this very same silicone. There you have it. Now you know, now it's here on Skinnydip, and you're welcome to lie and say you don't need one ASAP!