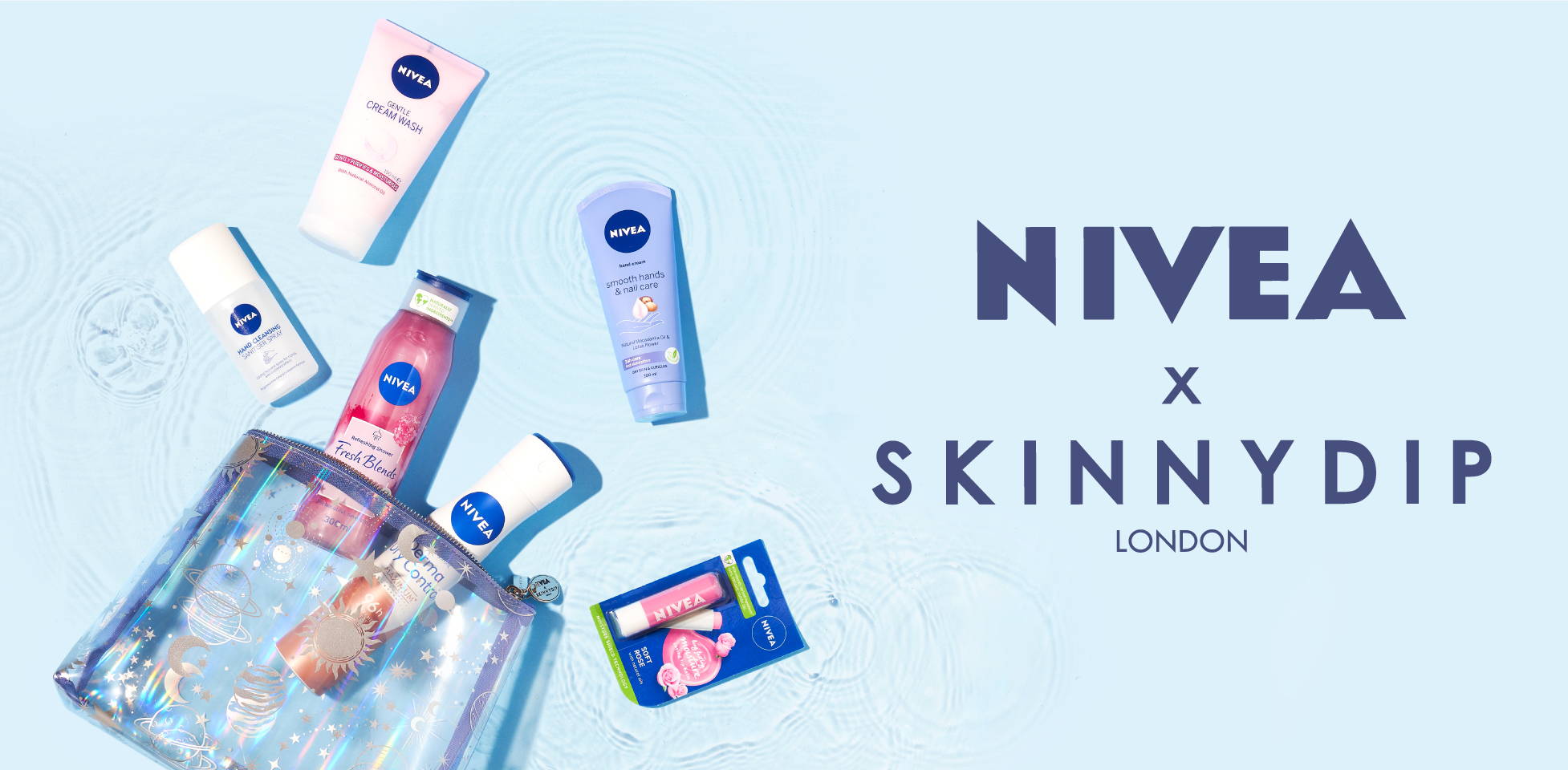 With gifting season officially among us this Skinnydip & NIVEA collaboration has showed up right on time! Featuring a selection of exclusively curated bundles, we've have paired up with global skincare and body care company NIVEA to sprinkle a little extra self-care into everyone's stocking this Christmas.
With 5 limited edition packages, there really is something for everyone from your friend who loves their sleep to that family member who spends far too much time at the gym. Each bundle contains a limited edition Celestial Wash Bag and 5-6 NIVEA products tailored to different needs from sleep improvement to skin softness.
You can shop the unique beauty bundles exclusively online by clicking the link here.