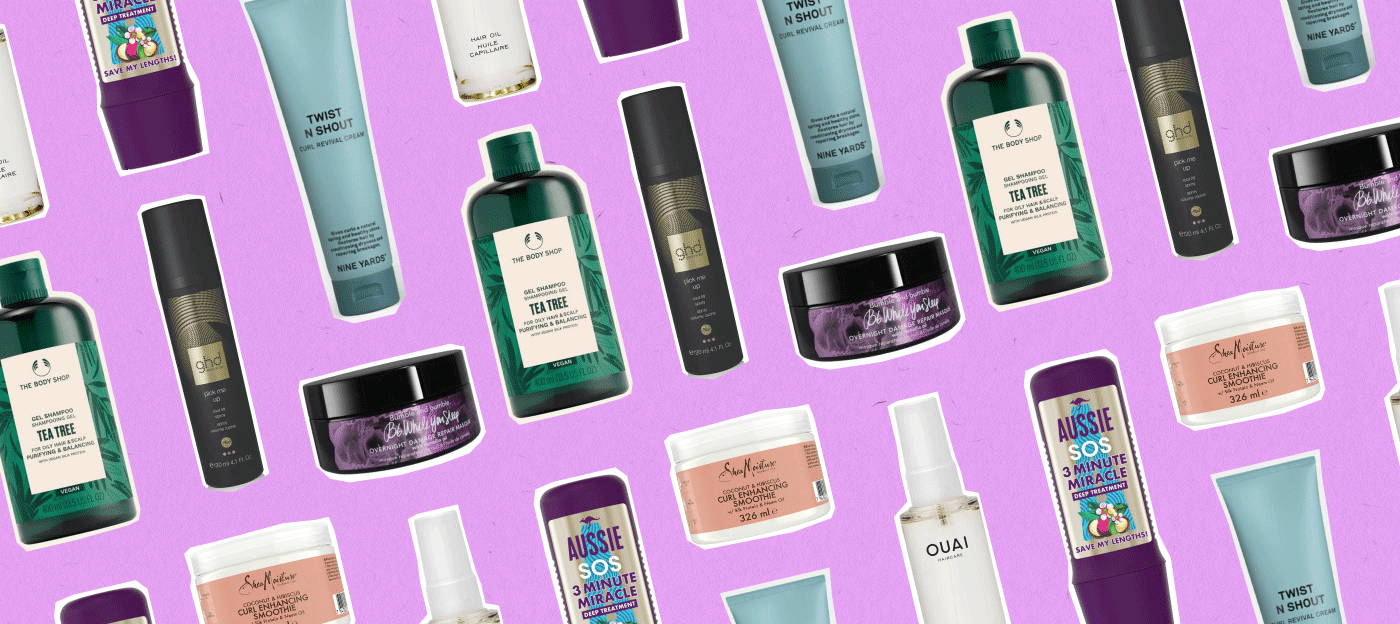 Mastering hair care all starts with your hair type! Whether you have curly hair, oily hair, or something a little in between, knowing your hair type will help you look after it properly. Gone are the days of using products that do more damage than good! We've put together a handy list of trending hair products to suit any hair type - check it out below!
To solve the dreaded frizz that comes with having thick hair we recommend using deep moisturising products - the Aussie SOS Save My Lengths 3 minute miracle deep treatment is just the ticket! Ultra-hydrating and full of superfood ingredients, this product is affordable as well as effective.
For silky, voluptuous hair this summer, a high-quality hair oil is all you need! Use Ouai Hair Oil on thick hair to turn those frazzled ends velvety smooth. This hair oil nourishes those split ends for a healthy, shiny finish, and its floral fragrance will have you feeling fabulous all day long.
For oily hair, avoid oil-based serums (duh!) and steer clear of heavy products that will only give your hair more of a greasy finish. Look for a weightless conditioner instead - we recommend L'Oreal Elvive Clay Oily Roots Conditioner, it'll give your roots a fresh, light finish and hydrated ends for a completely flawless hair look.
Perfect for cleaning an oily scalp, we're also obsessed with the Tea Tree Purifying & Balancing Shampoo from The Body Shop. The natural ingredients of this light shampoo cleanses and invigorates greasy hair to leave it feeling soft and smooth!
For those with curly locks, you've got to keep your hair in perfect condition - and one way to do that is with a moisturising conditioner! Nine Yards Twist N Shout Curl Revival Cream has everything you need to hydrate your curls without weighing them down. With natural Shea Butter and Coconut Oil, this cream will leave your hair sumptuously soft and smelling utterly gorgeous!
The most amazing thing about having natural curls is the ability to create an effortlessly beautiful look! Enhance the curls mama gave you with the Shea Moisture Coconut Curl Enhancing Smoothie, this moisturising cream will give your curls a healthy bounce and sheen like never before.
Thin hair can be enhanced with a bit of volume, and we're got the perfect hair products to do the job! GHD Pick Me Up Root Lift Spray is a styling product made to give your hair that extra oomph - simply spray in your roots and massage it in for an effortlessly full look.
Clean those locks with a shampoo that will volumise your thin hair to the max! Redken Volumising Shampoo leaves your hair feeling ultra-clean while also giving it the body and shine it needs.
Dry hair can be a result of too much bleaching or heat styling - and we've all been there! Using Bumble & Bumble's While You Sleep Overnight Damage Repair Masque next bedtime will rejuvenate dry hair and nourish split ends while leaving your hair feeling light and weightless.
Avoid products that will dry out your hair further, especially those with harsh chemicals in! Go full vegan with Wasabi Shan Kui shampoo from LUSH to give your hair a healthy sheen and let the natural ingredients nourish your scalp and hair from the roots!