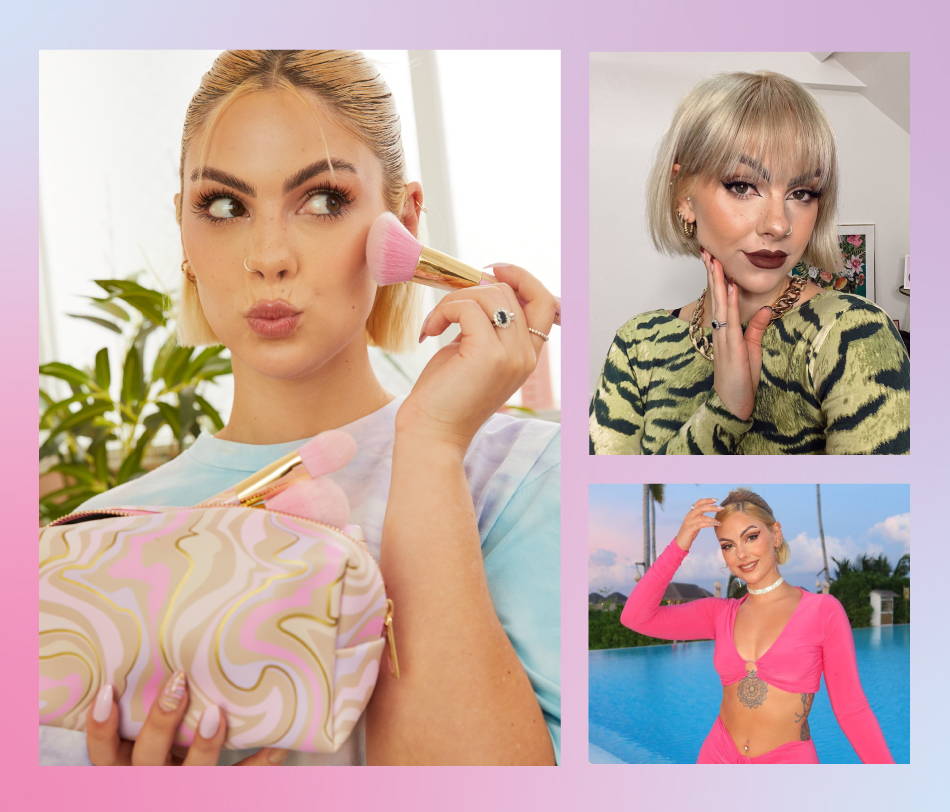 Known for her colourful hair, stand-out fashion style and bubbly personality, Sophie Hannah is a British beauty and lifestyle blogger that never fails to lift our spirits!
For a little background knowledge - Sophie Hannah Richardson is a beauty blogger from southeast London who started her YouTube channel in 2013. Not knowing it was going to become such a hit, Sophie began creating makeup and hair tutorials in her bedroom to share with people all over the world. After creating a tutorial for blue 'mermaid hair' - which we were all obsessed with, let's be real! - Sophie Hannah started gaining a huge following. Quirky, colourful hair, glitter and rhinestones quickly became her staple look, but her fun-loving personality is what really had us hooked.
Over the years, Sophie Hannah has separated from glittery blue hair and enjoys experimenting with all different colours - but one thing that hasn't changed is Sophie's love of bright, vibrant hair and cute, chic hairstyles to match! We'll never stop being obsessed with the looks she comes up with, and we're super grateful she takes the time to share them with us!
For those of us that are novices with our hair, Sophie has a range of amazing DIY tutorials to help us along, and we adore watching her Vlogs to get a true insight into the life of a beauty blogger. Check out our fave Sophie Hannah videos here!
The Sophie Hannah x Skinnydip Lifestyle Range
We're joining up with Sophie Hannah to bring you a range of super cute and exciting new lifestyle products! With everything from sweet-smelling candles to makeup bags and brushes, this collection has just the essentials you need for any day.
Shop the collection exclusively online at Skinnydip London and in Boots stores!
---
---