It's been a hot minute, and we thought what better time to come back with a bang than in spooky season baby! It's officially Autumn and don't hate us for saying it but after a long, hot and very humid summer we're welcoming in that sweet rain with big wide open arms. So now that summer 22' has officially drawn to a close, without further ado - let's get stuck in with what's to come for your sign!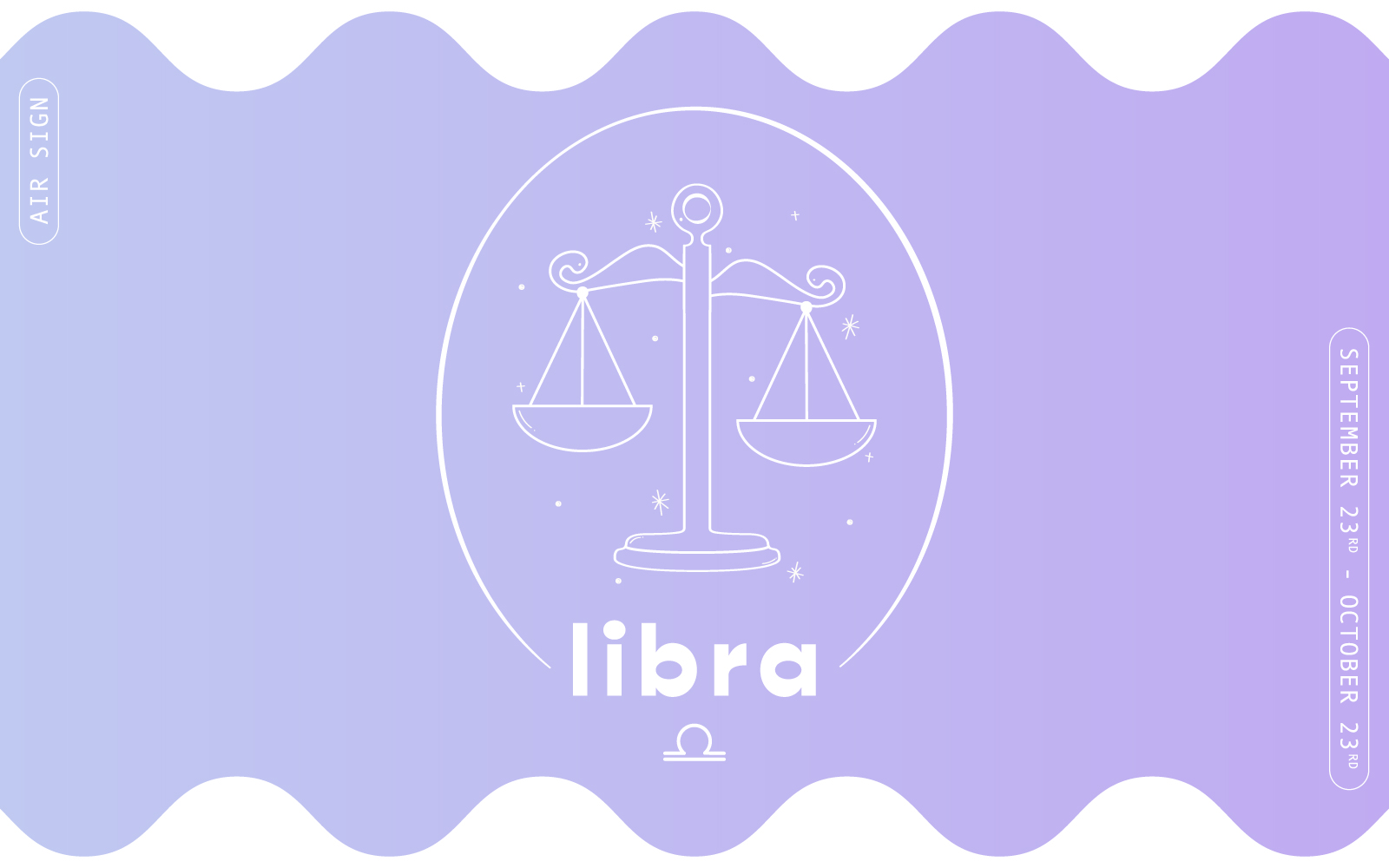 It's Libra season sis! And there's a lot to unpack in your big birthday month. With a lot of fun, fabulous and hopefully cake-filled plans on the agenda, you're gonna want to be looking and feeling your best. We're talking the full works - new nails, a little hair freshen up and if you're as extra as we are some sparkle-infested outfits that make you the main character too. Try not to get too bogged down with being busy and embrace the chaos, as an easy breezy air sign we know you like your alone time (and we do have some goodies for that here 👀). But this month is all about going with the flow, living it up and worrying about the consequences later. Now pass us the champers!

It's your time shine this month our little Scorpio queen. Not only is it PSL season but it's time to kick those hot girl summer walks to the curb because we know you're all about chunky jumpers and listening to trashy podcasts on a crisp autumn morning! October is all about goal-getting and to get the ball rolling you're gonna need a new notebook, some cute highlighters and a master plan in place. Whether that be doing what you need to do to step up the ladder in your current job or starting that side hustle you've been contemplating for a while. If you're looking for a big shiny red sign – this is it! As you work better under pressure, set yourself a date to aim by to keep yourself on track for success.
You've been coming in hot the last few months and October is all about turning down the temperature and getting your sh*t together. Our astrological senses are telling us that the last few months have been a little chaotic and you're feeling a tad frazzled, so use the start of a new season to really take your foot off the gas. Although this may come as sad news, you'll benefit from doing a little less socialising and a lot more of those boring adult-type things you've been putting off for ages. Fill the fridge with health, find some good series' to binge and save those pennies ahead of bday month, you've been warned!

Now if there's one thing we know it's that you've been having a lot of fun this summer flourishing in your true social butterfly season sis. Alongside travel and boozy brunches you've been sitting pretty floating above water like a patient little duck and that exciting venture you've been waiting for is finally about to fall into place! With this in mind, although you probably should be saving for what's to come we do encourage splurging on something a tad boujee to celebrate your big accomplishments. With Jupiter doing its thing and keeping your mood on a high right up until the 28th, all you need to be focusing on this month is letting the good times roll and making sure to keep any negative nancies at arm's length. No bad vibes allowed thank you!

October is all about getting social our often independent Aquariuan, and this time in places you wouldn't necessarily be socialising in. As Venus makes its way into your social sector this could be the perfect time to get networking within work or push the boundaries in one of your closest relationships. As the sun moves into Scorpio on the 22nd, it's around this time that you'll need to focus on being more assertive and communicate what you need more of to someone who's not quite giving enough. With only a few months left of the year, there's no room for anyone in your life who isn't the crème de la crème – so start thinking about who you might need to take of your Christmas list ahead of the game!

It's all about the money this month honey as Saturn stays in your 11th house of profits *insert happy dance here* What does this mean we hear you ask? Well although it may sound positive, to really reap the benefits, you're going to have to really put the work in. As our dear Kim K once said, you better get your a$$ up and work, and as one of the least confident zodiac signs this is going to prove hard at first. You may not see your worth sometimes but it's time to step your game up in your career and the only person who can make that happen is you our wild little water sign. Set up a meeting to discuss a promotion and more responsibility or send a potentially risqué email to get yourself closer to the top. PS. Champagne will be necessary during this process.

We can see that some big decisions will need to be made in your life this month our ambitious little Aries, and our star-aligned senses are telling us they're not going to be easy ones to make! Although sometimes not your strong point, communication is going to be key in making sure that you make the right choices. That being said, with your luck being at its peak tis month it might be time to buy a scratch card or take a chance on a tinder date as things are certainly going to be working in your favour! Keep your eyes on the prize on the 19th and don't let anything get in your way as a big work opportunity could be right around the corner and you won't wanna miss this one.

It's officially the season for clearing out thanks to the new moon in Libra! Whether that be clearing out your overflowing wardrobe or waving goodbye to a relationship that's not quite serving you anymore we'll leave up to you. Either way a big clear up is certainly necessary so you can enter the slightly colder season feeling as refreshed and rejuvenated as possible. With fiery mars settling into your zone of balance it's time to be proactive and cut ties with a project you can't quite get to the end of so you can shift that weight off your mind once and for all. You may find you have a little more energy than usual so make sure to channel this into something positive like yoga or by adding a few hot girl winter walks into your weekly schedule to burn off some steam.

Hey there little gemmy, was last month a bit of a stressful one? We can confirm that you can absolutely blame that on that damn Mercury Retrograde showing it's ugly face again. With Mercury being your ruling planet, this time was bound to shake up your world so for you October is all about restoring the peace and reclaiming your long-lost sanity. From building a bridge with an old friend to picking up on a project you pushed aside for a little too long, it's time get stuck back into things and get thing back on track. It could be the time to start a new hobby, but possibly something out of the box. Your creative abilities are crying out to be used so get stuck in and explore the great unknown.

We can see it's getting quite crowded in your domestic zone as mars and mercury take their seats meaning it's most certainly time to create some harmony in your home before the real chaos begins in the coming months! With some pretty big life plans rapidly approaching your home is going to be your sanctuary in October, and you need to make sure the people in it bring the calm vibes in too. Limit the socialisation, get a few green smoothies down your neck and find some binge-worthy Netflix series' to get stuck into to distract your brain when it's needed most. With the full moon in Aries hitting on the 20th, this could bring some good news in your family or friendship circle, so around this time it may be necessary to let loose and get out of your comfies, so permission granted!

There's a lot going on this month our little lion cub! Whilst Mars stays put in your 10th house for another month it may be time to perform your best juggling act yet. As Venus moves into Sagittarius there may be an unusual shift in your relationship, and if you're not in one this could mean one is on the horizon. Alongside that shift, the new moon in Libra may also add a few vibrations into your work life/balance tiring you out and raising your temper so try to stay calm where you can. Finally (we told you there's a lot going on!) but as the bubbly summer baby you are the official end to your birth season may make you feel a little more glum than usual… so just know that pick-me-ups are most definitely going to be needed along the way this October.

The saddest story ever written: Virgo season finally being over. It's no secret that you celebrated hard and had a blast on your big day of birth this year, so it's likely that this new chapter is set to have you feeling a little flat. Whether you hit a big milestone age or you just desperately miss partying and eating cake, you're in major need of a pick-me-up, and fast. So with that in mind our star-connected powers are telling you it's time to take that trip you've had major wanderlust for. Create the Pinterest board, book the flights and get ready to get cultured to boost morale. Failing that, if an abroad trip isn't on your path, this is your sign to book yourself in at a spa and enjoy all the zen, laidback vibes.