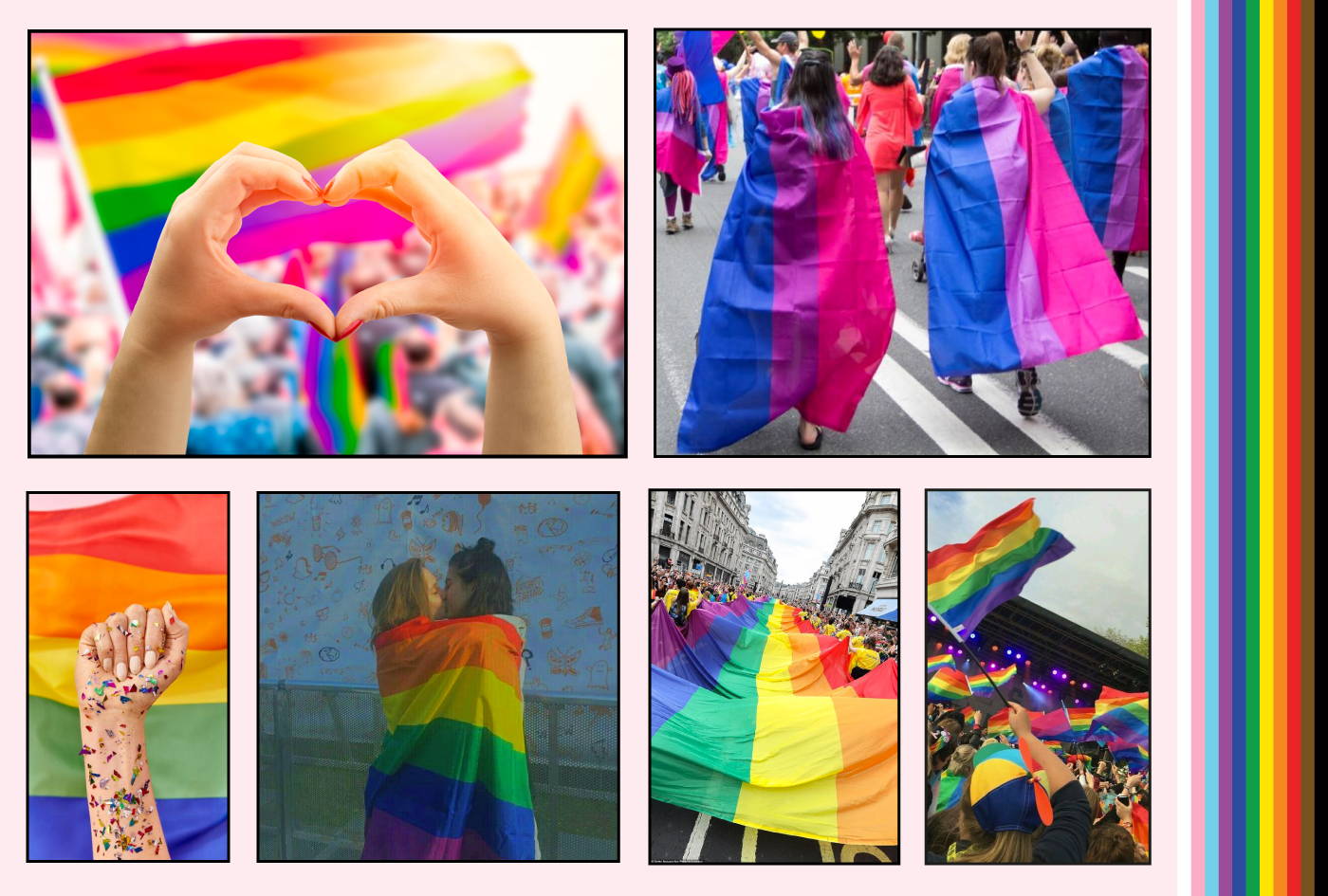 This month has been about celebrating all things LGBTQ+, but the fun is just beginning! This weekend there are so many more parties and fun events to get involved with - not to mention the iconic London Pride Parade. Here we've put together a handy little list of events in London that you should defo grab a ticket for!
Get your rainbow face paint at the ready! After a two-year hiatus due to the COVID-19 pandemic, the official London pride parade is making a comeback. This year, the parade will be taking the original route of the first UK pride march in 1972 because this year's pride marks 50 years since the event! The parade will begin in Hyde Park before continuing on to Piccadilly and Trafalgar Square, and then onto its final destination at Whitehall Place. You can check out the full route on the official London Pride website here. This event is on the 2nd of July, and you can expect it to be full of fun and celebration, so make sure you pop on down!
What's better than a big party on a boat?! This Saturday you can sail across the Thames and party loud and proud in celebration of the LGBTQ+ community. This pride event is going to be buckets of fun for everyone, with drag acts, DJs and dancers for maximum entertainment! Don't forget to grab some bevvies at the bar - just make sure you don't go overboard!
Looking for something to do on Sunday? This disco drag lunch is just the ticket! Hosted by iconic drag queen Merecedes Bends, this lunch promises delicious foods from The Arcade Foodhall, performances from the Disco Freaks, Tomara Thomas, Portia de Fosse and Karla Bear and, if this event couldn't get any better, bottomless drinks! Celebrate pride in style this Sunday the 3rd of July.
Celebrate pride like you mean it at the Tanners Pride After Party! Colourful and fun with tunes from their house DJ, this pride party will defo put some pep in your step and is the perfect way to celebrate 50 years of pride with your mates. The best part? Entrance is completely free!
Ministry of Sound has set up the biggest daytime and nighttime parties for celebrating pride this year! From 2pm on the 2nd of July right way through to 10pm you can expect to hear from the hottest DJs, including Joshua James and Jess Bays, so get your dancing shoes ready and have a blast all in the name of pride!
If you're in the Wembley Park area, why not come on down to this pride Zumba party? Get your groove on this Sunday the 3rd with Swedish pop singer, fitness instructor and LGBTQ+ advocate, Jonas Hedqvist. With hits from Britney, Dua Lipa, Beyonce and more, you'll have a blast learning these dance routines! This event is perfect for everyone, no matter your skill level, and it's all about letting loose and having fun in the name of pride - so grab a free ticket or simply show up and get ready to dance!