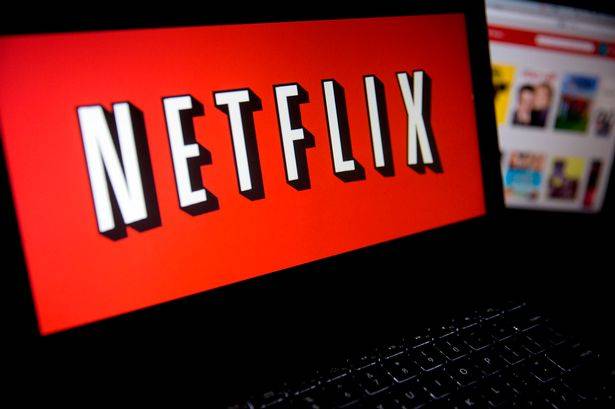 It's at the point in these anxiety inducing times where most of us will be confined to our homes with nothing more than the cat and the TV to keep us company. While for a lot of us, that's pretty much a normal weekend, but there's something a lot more unsettling about the whole thing when someone else has told us to do it.
So, what can you do among all of this drama to give yourself a bit of a boost? If you're anything like me, your Netflix subscription will have been put to good use over the last few weeks, and it looks as though that's set to continue. My personal favourite genre, especially during times like this, is a good batch of funny TV shows. While denial is never really the best way to deal with things going on in the world, sometimes it needs to be done just for a little while, and what better way to forget your troubles by bingeing on some top-quality comedy?
At times like these too, it can be difficult to know what to go for in terms of choice, and sometimes you just want comfort telly. Thankfully, there's a whole host of comedy shows on all streaming services right now, and many have some good old classic British sitcoms, US favourites and more. To get you started, here's some of my top picks of some of the best comedies on Netflix right now - old and new.
1. Sex Education - Season 1 & 2
Sex Education may still be fairly new to some, but for most of us we probably have already binged watch the latest season over one weekend. That may mean it's still fresh in your mind, but honestly, when something is that good, how can you resist watching the whole lot again?
If you still haven't seen it, Sex Education is all about Otis, who despite his lack of sexual experience has a wealth of knowledge thanks to his sex therapist mother. He joins forces with school outcast Maeve, opening up a school sex clinic to help his fellow classmates with their problems. It's cringe in places (particularly that first scene of the second season), but it's hilarious, heartwarming, and in places can tug at the heartstrings (particularly the famous bus scene from the latest season). Plus, let's not forget the fact that Eric's now iconic line "wash your hands, you detty pig!" has become life advice for us all.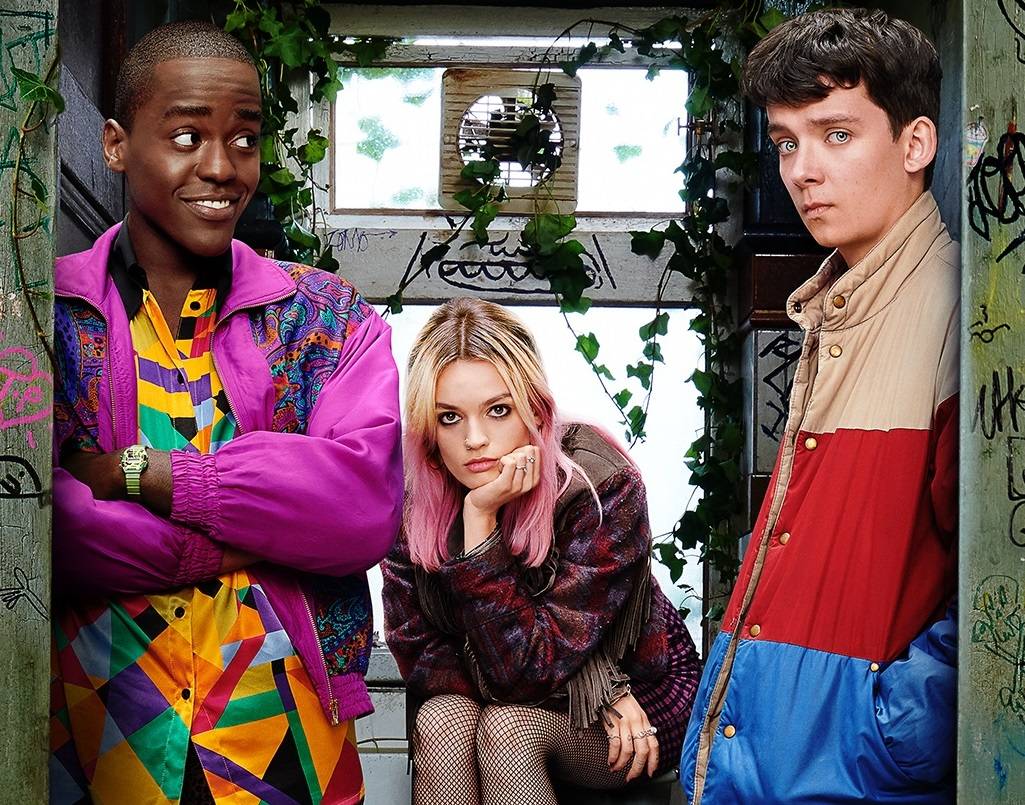 2. Brooklyn Nine Nine - Seasons 1 to 5 (Season 6 arriving 28th March)
Not your average cop-themed TV show, but this is right up there when it comes to feel good comedy. With a whole array of quirky and equally hilarious characters, Brooklyn Nine Nine is up there with some of those classic US sitcoms we all love so much. Set in the 99th precinct of the New York police department, the show follows highly skilled but immature detective Jake Peralta and his colleagues. Every episode is loaded with laughs, and there's plenty of heartwarming moments thrown in too. If you're looking for a show that's easily watchable and will bring you plenty of light relief to what's happening in the world right now, this is a great show to start. There's good news too, season 6 will also be landing on Netflix on the 28th March!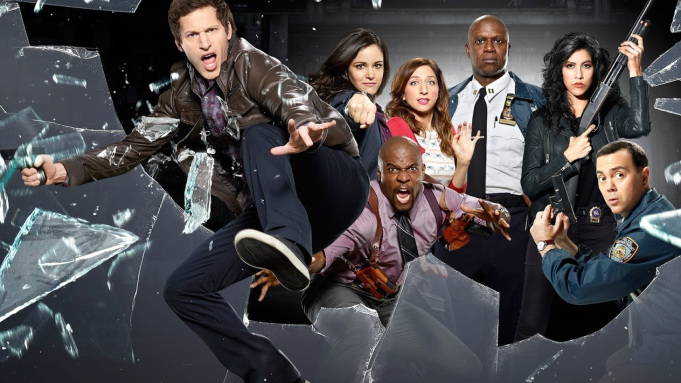 3. The Big Bang Theory - All seasons
We sadly said goodbye to The Big Bang Theory last year and I'm sure we all shed a tear as we watched the final episode. Thankfully, you can binge all 12 seasons and enjoy every single laugh from the very beginning. Initially following the lives Sheldon, Leonard, Raj and Howard, who's nerdy social group expands with the arrival of new neighbour Penny, there's a whole bunch of classic sitcom tropes that make for the perfect comfort telly - from socially awkward encounters right up to everyone's favourite will-they won't-they love story. With the arrival of Amy and Bernadette a few seasons down the line, it makes for a hilarious cast with plenty of laughs, running jokes and special guest stars.
4. Fresh Meat - All seasons
If you're longing to reminisce back to the days of university - even the socially awkward, painful ones - Fresh Meat is one to watch again. Covering every aspect of university from those awkward first meets to complete and utter drunken fails, there's something in this show that everyone who's ever been a student will relate to. Featuring Jack Whitehall, Joe Thomas and Zawe Ashton, the cast make for a hilarious bunch of housemates who probably wouldn't end up becoming friends otherwise. But that's the fun of uni, right?
5. The IT Crowd - All seasons
In the world of British sitcoms, one that's often not given enough credit is The IT Crowd. Originally airing back in 2006 - which feels like a lifetime away - the show follows the outcast IT department of a huge company in London. There's lazy and immature Roy, nerdy and awkward Moss, and their manager Jen, who doesn't have a clue about computers. Anyone who's ever worked in an office will find parts of this hugely relatable, but the often surreal humour and quotable lines from the characters make for a show that's perfect for anyone who needs some light hearted laughs.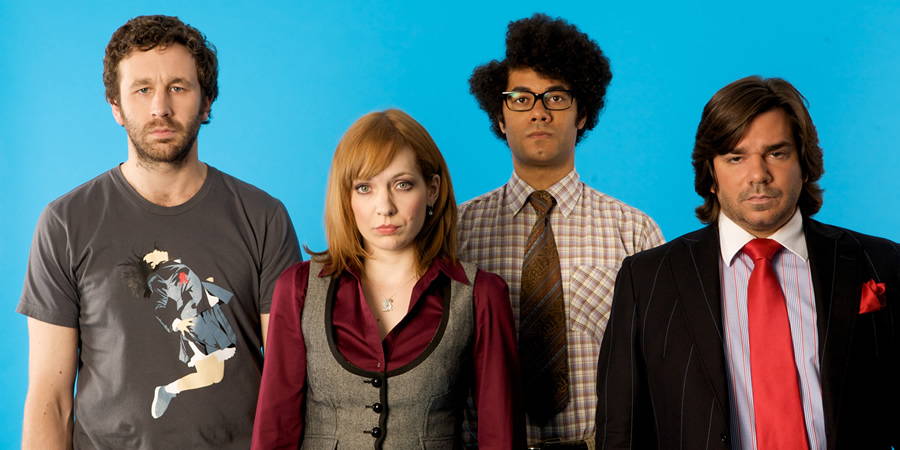 6. The Good Place - All seasons
The Good Place is definitely up there when it comes to the finest Netflix comedy, and now the series finale has been and gone, it's a great time to binge all four seasons and follow the story from the very beginning. Despite having a track record of being a terrible person, main character Eleanor (played by Kristen Bell) is actually pretty darn loveable. The show follows her arrival in 'the good place' after her death - somewhere where she knows she doesn't belong - and in an attempt to avoid her cover being blown, she takes measures to become a better person by enrolling the help of ex-philosophy and ethics professor Chidi. Anyone who's seen the show will know things progress in unlikely ways, with plenty of twists and turns along the way, and you'll be instantly wanting to binge watch the whole thing over the next few days.
You knew this one was going to make an appearance, didn't you? You can't deny that Friends is the ultimate feel good comedy, and no matter how many times you've watched them, they'll still give you a few laughs. Whether you watch a few of the classic episodes or you spend the next few days working your way through from the very beginning, I'm sure we can all agree that a few episodes of Friends can be just the tonic when you're having a tough time.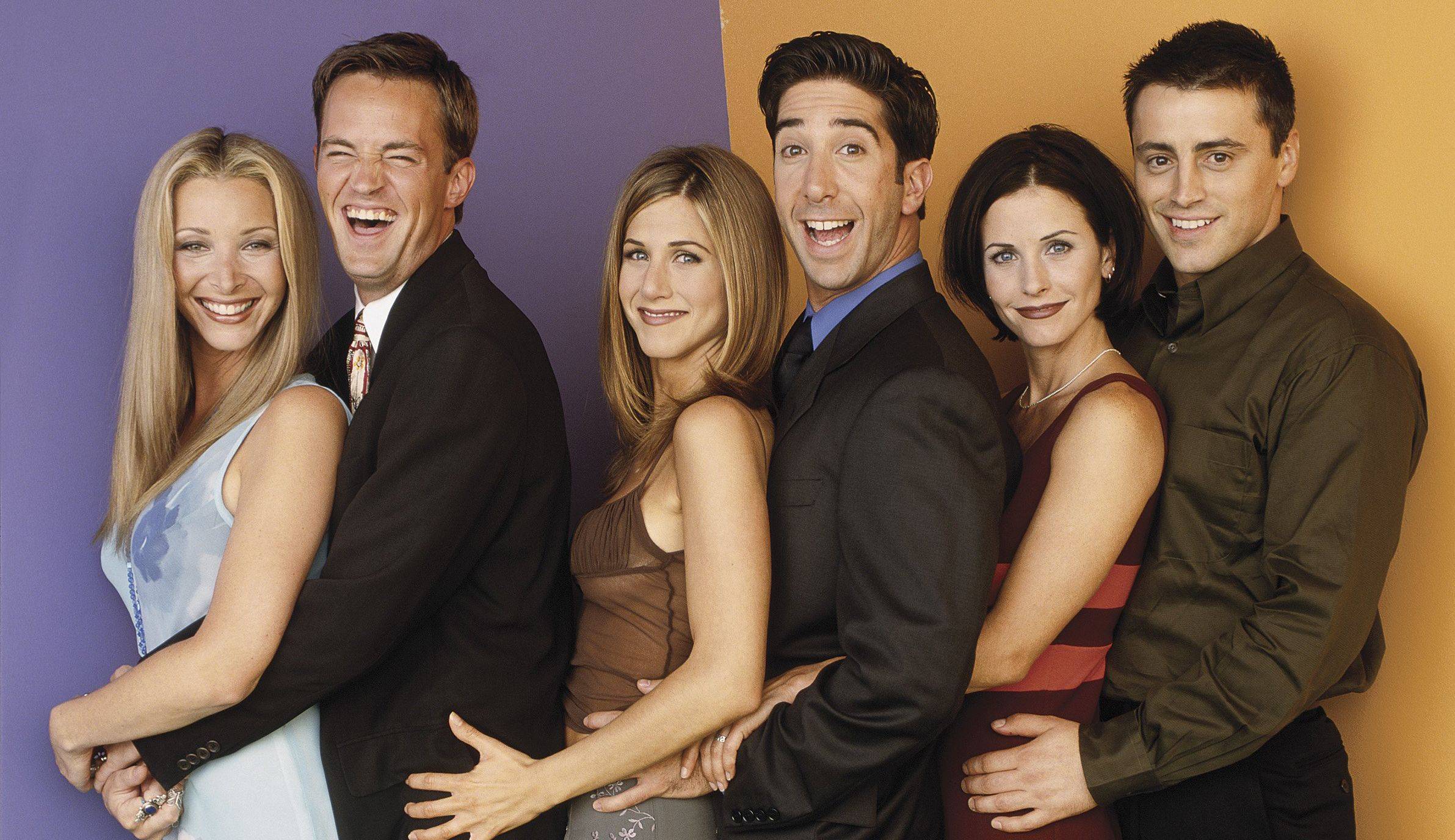 8. The Fresh Prince of Bel-Air - All seasons
Who doesn't remember a childhood of watching the Fresh Prince? Relive the antics of Will Smith in one of his best roles from back in the day and enjoy a nice dose of 90s nostalgia, right down to the brightly coloured outfits and dodgy sitcom laugh track. I think we'll all agree, that a little nostalgia can be rather comforting, and right now, that's definitely something we all need.
Whatever show you choose to help unwind, now is as good a time as any to binge through that Netflix watch list - especially if you've got a load of comedy shows on there. As a country we're all going through some pretty tough times right now, and a little light relief is going to be well needed for a lot of us. Laughter can be an excellent pick me up when going through a difficult time, so dig into those comedy box sets and let yourself unwind - even if it's just for a couple of episodes.