Right on time for Sexual Health Awareness Week, we've teamed up with the pioneers of sexual pleasure and wellness Smile Makers and we couldn't be more excited to share their products with you!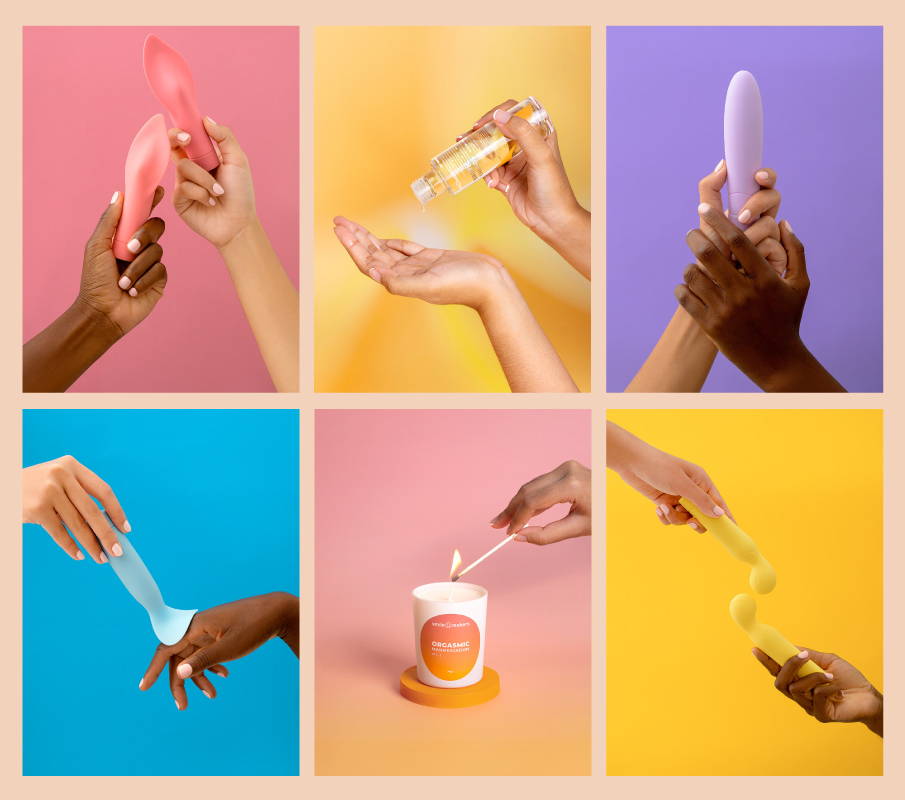 Who are Smile Makers we hear you ask? All about promoting those good vibrations and making negative sex experiences a thing of the past. Smile Makers not only create the best tried & tested products for vulva-tailored pleasure - but they also prize themselves on educating and spreading awareness globally on all things sexual health & awareness too. With a mission to normalise the stigma around intimate play and sexual discovery, there is no stone Smile Makers leave unturned when it comes to sexual pleasure and their product reviews speak for themselves!
Now let's get talking about the products. From vivacious vulva-targeted vibrators to body oils and their brand new orgasmic candles too. If there's one thing you can guarantee with any product from Smile Makers it's that you're in for a treat!
Not sure what to go for? You can take the Smile Makers quiz to give you your very own personalised recommendation on what product is right for you by taking their unique quiz here!