Here at Skinnydip London we love supporting female-led brands and we love collaborating with them, too! With International Women's Day here, what better way to kick off the month than with some of our favourite female-led brands? Check them out below and give them some love!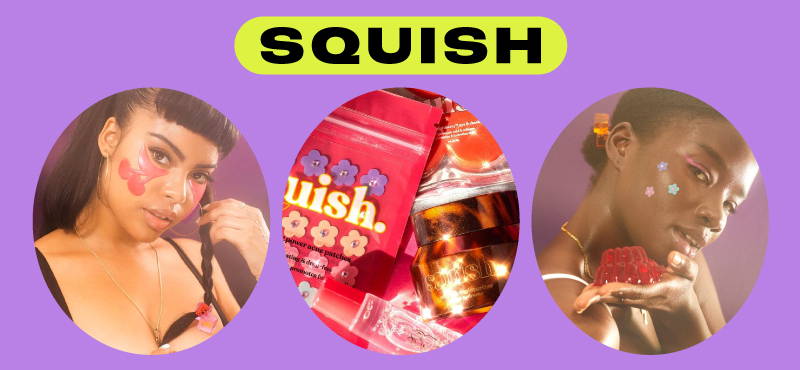 Founded by model, author, and body positivity activist Charli, Squish is an inclusive skincare brand aimed at hydrating and preventing acne in a super cute, unique way. Squish's eye and cheek patches are made of a non-drying formula that keeps skin looking fresh and hydrated, and there has never been a sweeter way to prevent spots and undereye bags! Shop Squish x Skinnydip.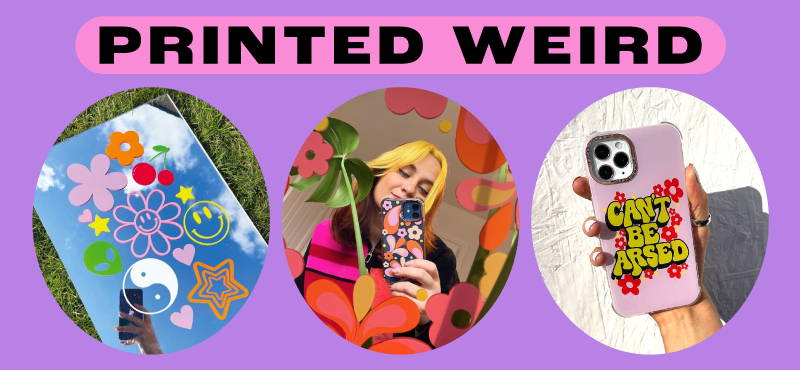 Run by the lovely Nicola, Printed Weird is our fave place for funky prints and stickers! Nicola started Printed Weird in 2018 after graduating with a degree in textiles at university, and since then has gone on to build her at-home business into something on a huge scale! She truly is a one-woman show, with most of her products being handmade and designed in her Birmingham studio. We were fortunate enough to be able to collaborate with Nicola and create a range of awesome phone cases, prints, stickers and mirrors with super cool designs - shop the Printed Weird x Skinnydip collection!
Need to add a pop of fun to your living room? This fab female-led brand creates a ton of fun and bright homeware pieces right in London town! Launched during 2020's Lockdown, Wavey Casa has gone on to delight the world with a range of cheeky candles, cushions and more, and we're beyond obsessed! Shop Wavey Casa at Skinnydip.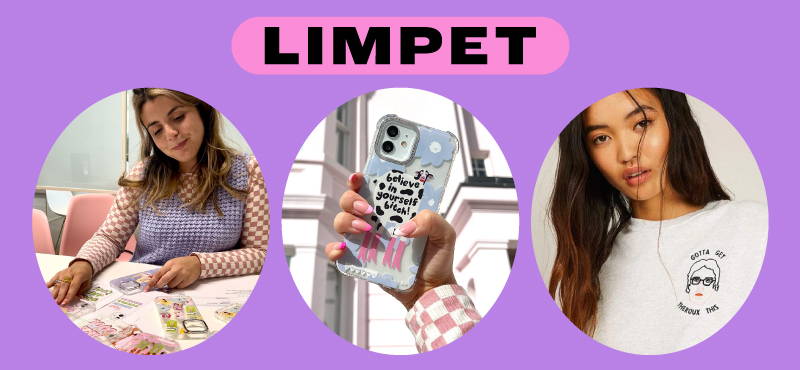 Fashion and accessories brand Limpet was founded by Emily in 2017 from her parent's garage! She takes pride in creating products that are as sustainable as they are cute, with every single item being animal friendly as well as embroidered solely in the UK. We had the pleasure of working with Emily to create some totally unique and super cute phone cases which were finally revealed just last month! Shop the Limpet x Skinnydip collection and become as obsessed as we are with the designs.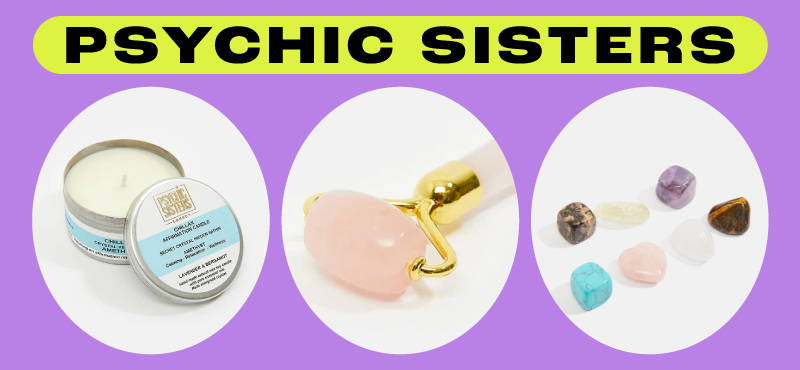 Based in Selfridges for 14 years, Psychic Sisters is a brand you must've heard of by now! Specialising in psychic readings, Jayne has worked with the likes of Kim Kardashian West, Kate Hudson, and Kylie Jenner and has since released her own line of products! Our fave is the Rose Quartz Mini Gemstone Facial Roller, created for the ultimate soothing facial massage.