Our Top Ten Met Gala 19' Moments
If there's one place that's renowned for throwing a cracking party year on year, it's the Metropolitan Museum of Art, and daaaamn did this years Gala deliver beyond our wildest expectations, serving up all of the camp-realness we could only even begin to comprehend.
From Harry Styles strutting up to the pretty pink steps looking like a full-on snack to Zendaya's light up princess dress of dreams, let's get stuck into our top ten moments of this year's event - and trust us when we say whittling this down to ten was as hard as Gaga trying to get up from the floor in her dress... see
here
for serious lols.
KENDALL & KYLIE
A #couplegoals duo that'll never get old, the girls turned up in contrasting bright orange and pastel purple gowns, but our favourite part was Kendall's take on what their outfits reminded her of over on her Instagram stories...


HARRY STYLES
Taking the theme to the next level, Harry co-hosted the event in a sheer black lace ensemble, accompanied by a dangling pearl earring and some killer heels and quite frankly we are living for it.






SOPHIE TURNER & JOE JONAS
If this is what married life looks like… sign us up!
LADY GAGA
If there was one woman who was sure to impress it was Gaga, and she brought four 10/10 looks to the carpet including entourage, performance and personalised drinks trolley.
ZENDAYA
A real-life princess showed up at the 2019 Gala and if you missed that magical fairy-godmother moment, see
here
! A look inspired by her own career evolution, what a queen.
KATY PERY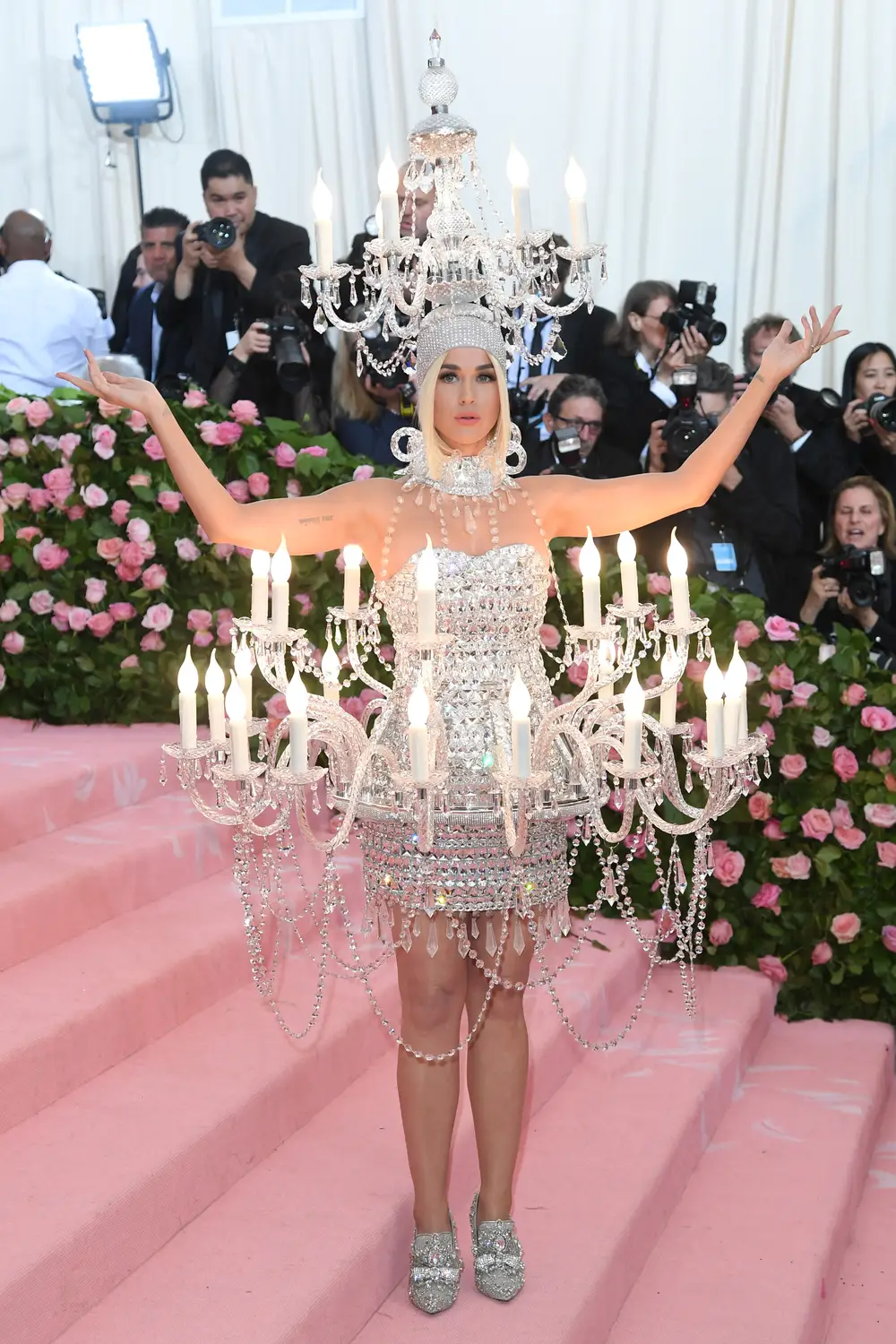 UGH. Serving up two killer Moschino looks, 21st century Lumiere seriously got her glow up as Katy stepped out onto the red carpet in a bedazzling candelabra gown. But our favourite moment was the insta vs reality moment where J Lo casually strolls past… see
here
.
GIGI HADID
Gigi wanted a show-stopping dress that could only be worn at the Met and boy did Michael Kors Deliver. A little Elton John, with Daisy Buchanan mixed in with a side of Cher, we're obsessing over this look.
BILLY PORTER
The level of extra served up in Billy's look blew us away and he brought to camp a full meal with wings on the side! Showing us that we can all spread our wings and grow to our full potential, you do you boo.
CARDI B
Wiping the floor clean of all her haters, Cardi showed up in this deep red gown that needed its own 10-person entourage just to lift it up the steps… damn girl.
KACEY MUSGRAVES
Real life barbie exists, and tbh if our next birthday outfit doesn't look like this then we're not going!