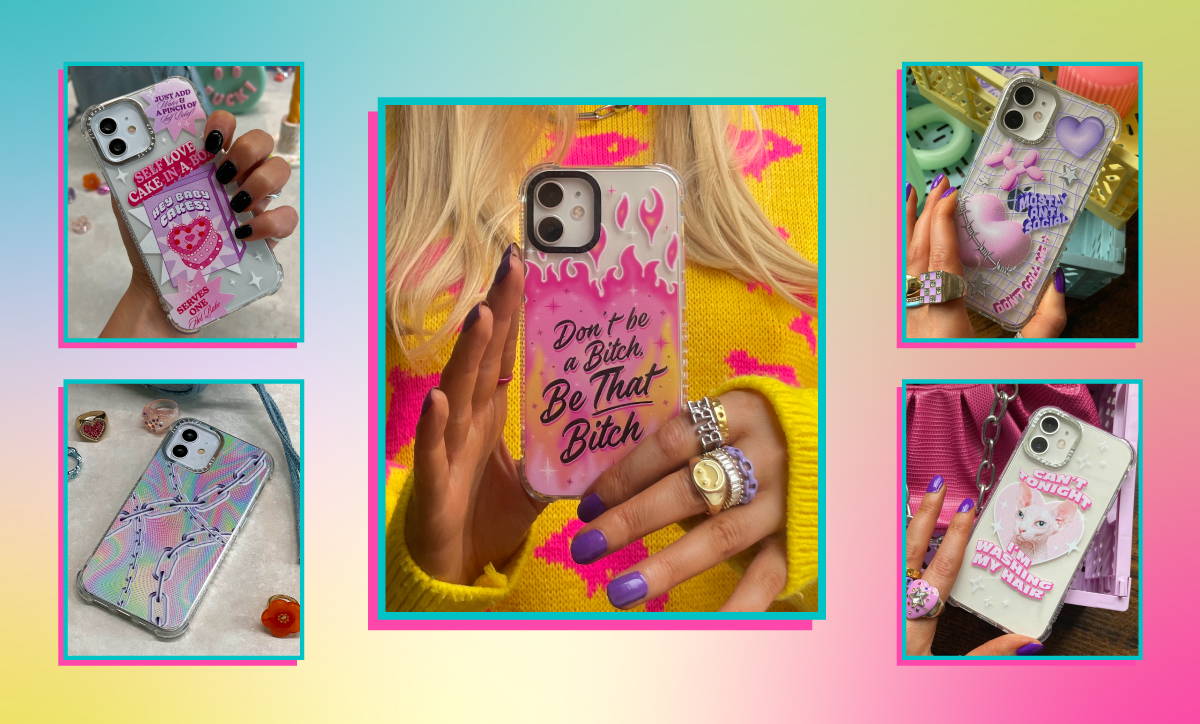 We've teamed up with fashionista and content creator Kathryn Lucy on a super stylish phone case collection. Each case is quirky, bright and full of personality - just like the creator! Check out how we worked together with Kathryn Lucy to make the collection, from initial moodboards to the final products.
Hey Kathryn Lucy! Introduce yourself 😊
Hi! I'm a fashion blogger from London who loves colourful clothes and homeware! I have been creating colourful looks on socials for about three years now.
If you could describe your collection in 3 words what would they be?
Eye-catching, fun, vibrant.
What does a day in the life look like for you?
I wake up super early! I like to start content as early as possible to catch the best lighting for the detail shots.
What's a fun fact about you that you think would surprise people?
I don't always just wear bright colours! I go through the odd neutral stage to freshen things up.
What's your favourite design from the collection and why?
Has to be the cat case! This is an energy I'm constantly radiating and I think a lot of people can relate!
What's on your bucket list?
Travel more!! I really want to go to the Amalfi coast and take some amazing content.
What's been your favourite part of working with us?
Meeting the team and seeing how they work! They're very talented and friendly.
What's the best piece of advice you've ever been given?
Wear what you want!
Tell us a bit about how the design process worked? What was key for you with regards to the final designs?
When Skinnydip asked to create a collection inspired around my colourful aesthetic I was so thrilled! I love how the team pulled images from my feed as a starting point and created a mood board to draw colour inspiration. I just wanted to ensure what Skinnydip created had the attention to detail in the same way I incoopertae into my shots I take.
And lastly, and very importantly. What's your death row meal?
Pancakes with ALL the toppings!!! Strawberries, white chocolate chips, all the sauces.