Babes who Slayed at the BBMA's
Now we might be a little late to the party, but we've been busy admiring some of the seriously jaw-dropping looks that emerged from the 2018 Billboard Awards early Monday morning. The attendees ranged from singers to models to blast-from-the-past actresses (erm hello Alison Stoner from Cheaper by the Dozen – we're feeling incredibly old RN. Google immediately!) and what we loved most about this year in particular was the range of diversity when it came down to this seasons style. Even the guys brought their A game this year and it seriously showed so here's a few of our fave looks below.
DEMI LOVATO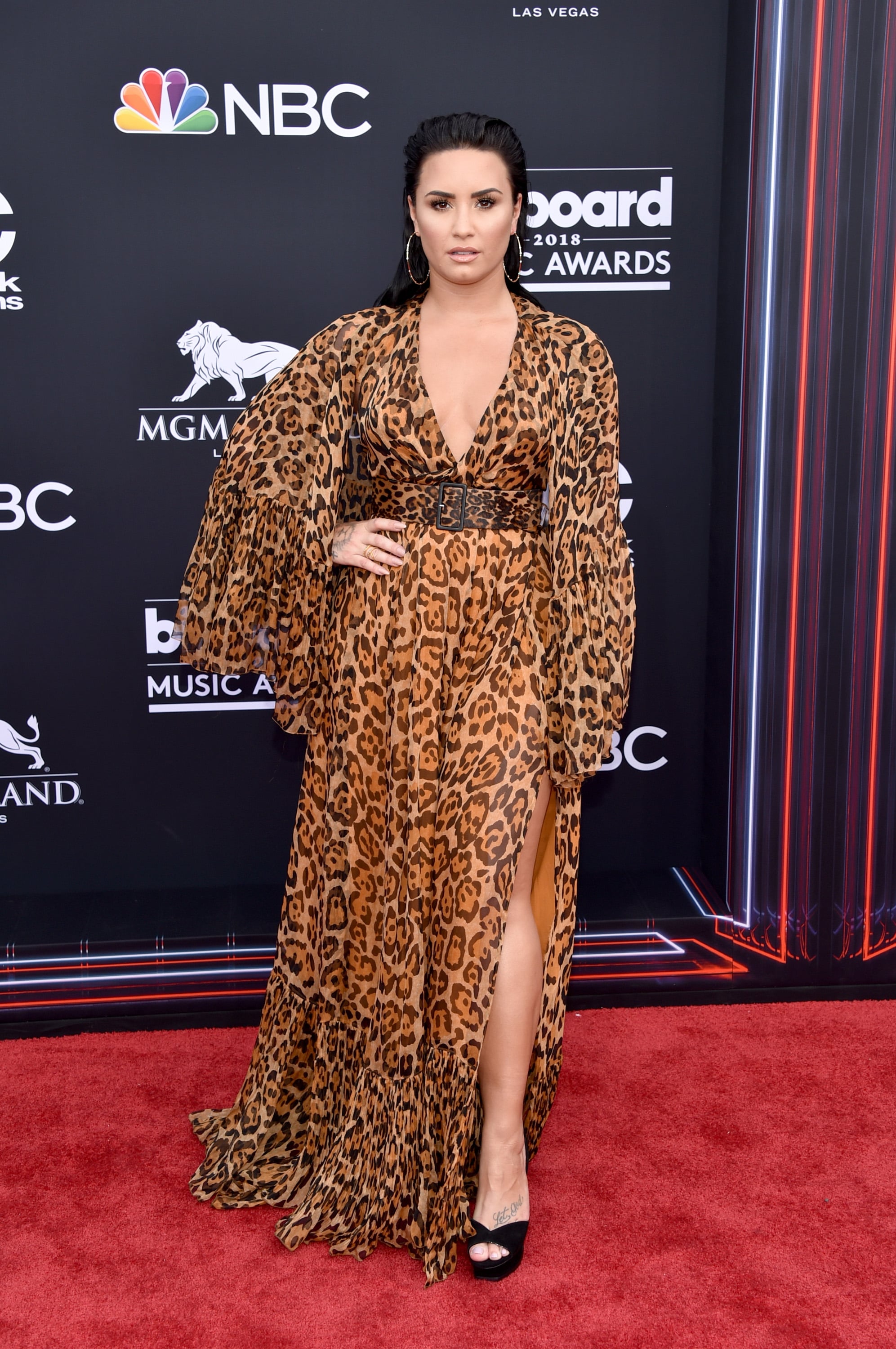 Easy tiger... Leopard print is acceptable in our eyes, and we're seriously loving Demi Lovato's sleek style in this sheer chiffon number. With added leg reveal, we know Angelina would be a massive fan of this look (and Kat Slater obvs) but as the only celeb to turn up in an all-over print at this year's awards, we're really diggin' it.
DUA LIPA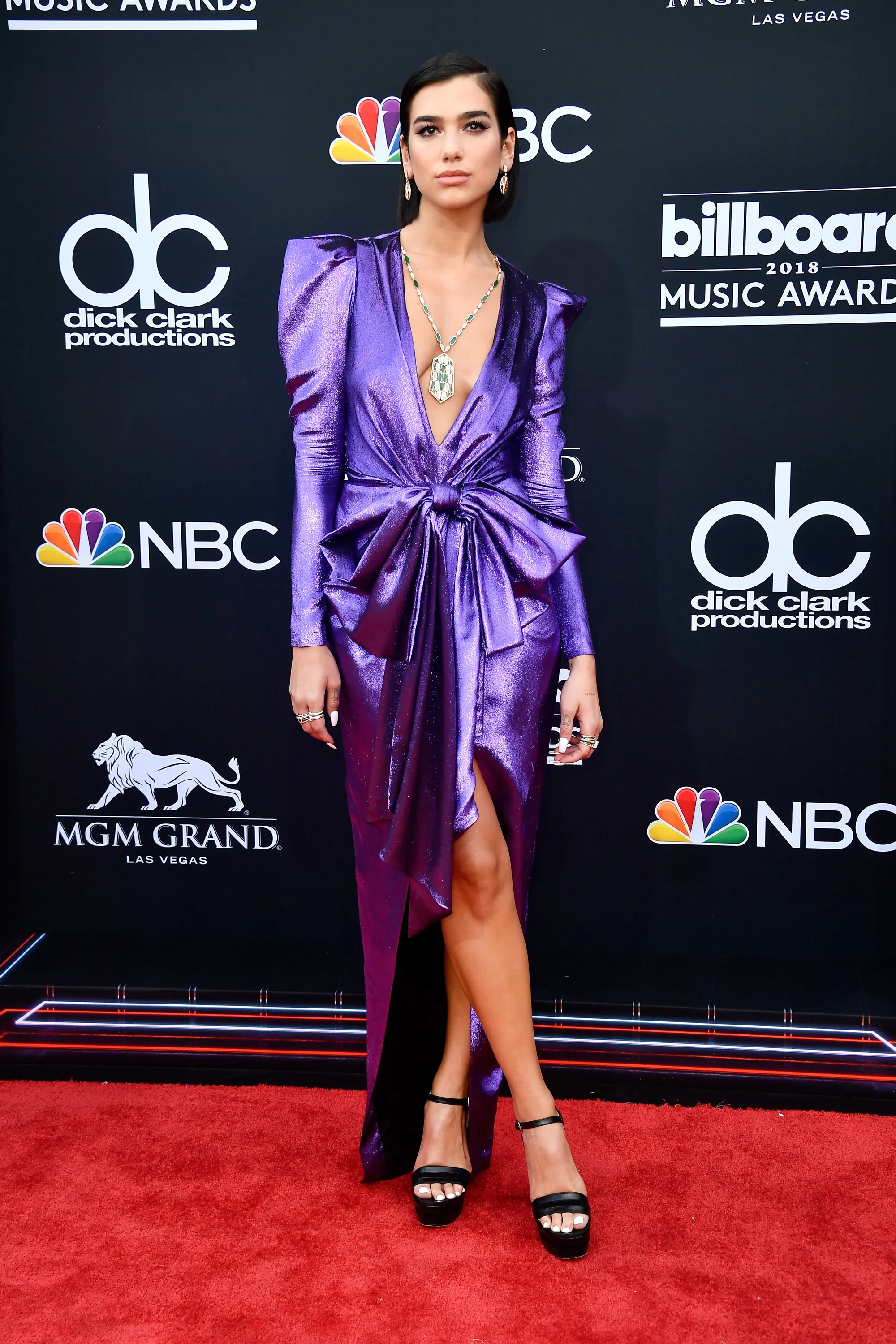 There isn't much that Dua Lipa could do rn that could make us dislike her, we still love her even when she struts out in an 80's inspired Quality Street wrapper, how the...!? Anyway, we're crushin' on this look – it screams 80's prom vibes and purple might of just became our new favourite colour. Not only that, her performance was also a strong win, think silky pyjamas, in your comfiest trainers whilst riding a gigantic glittery flamingo with a strong girl gang behind you... nailed it.
BEBE REXHA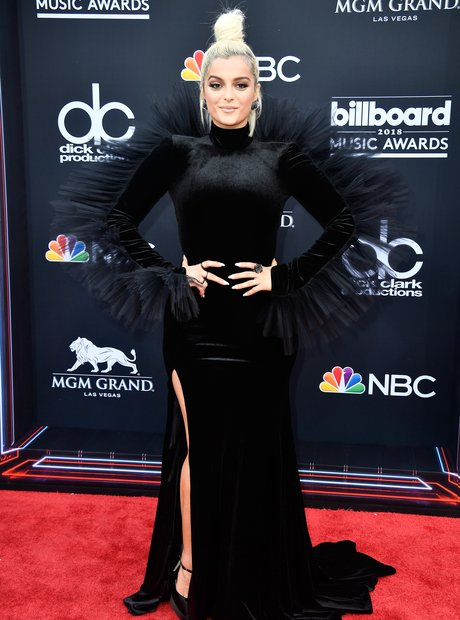 It would appear that Angelina is having quite the effect on the attendees at this year's Billboard awards, another sassy leg reveal comes from blonde beauty Bebe Rexha, but that's not what makes her outfit seriously stand-out. First off, a killa' black floor-length gown is always a win in our eyes – but those sleeves scream high voltage and we think this fiery babe looks 10/10.
JENNA DEWAN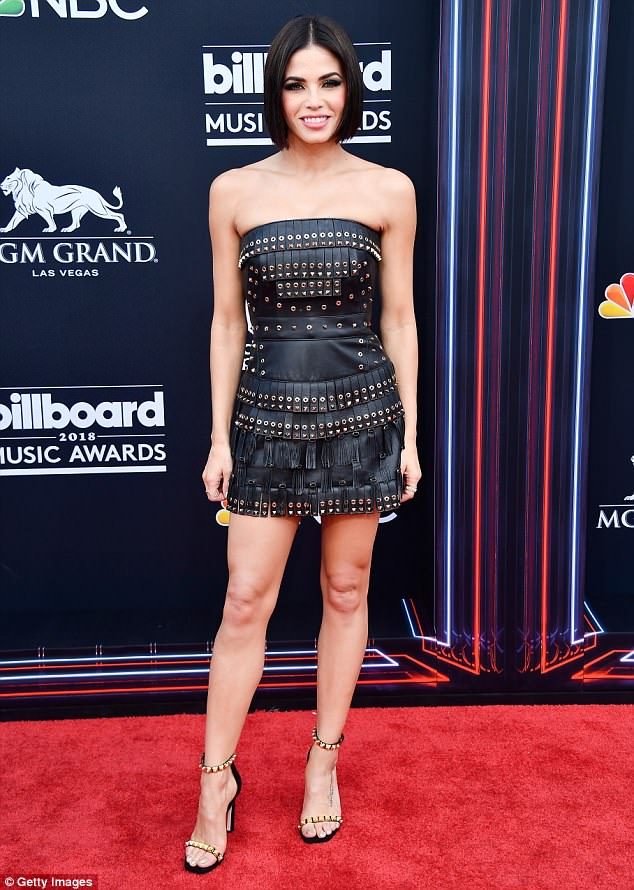 Erm, hello Jenna Dewan (we so badly wanted to type Tatum *sobs*) Newly single, it would appear post break-up Jenna is doing just fine. Many of the Billboard attendees sported floor-length gowns, but not Miss Dewan, she strutted her single stuff in a studded mini and boy did she work it! She brought her 'ready to battle' look to the party and also sported a brand-new hairdo, damnnnnn girl!
JULIA MICHAELS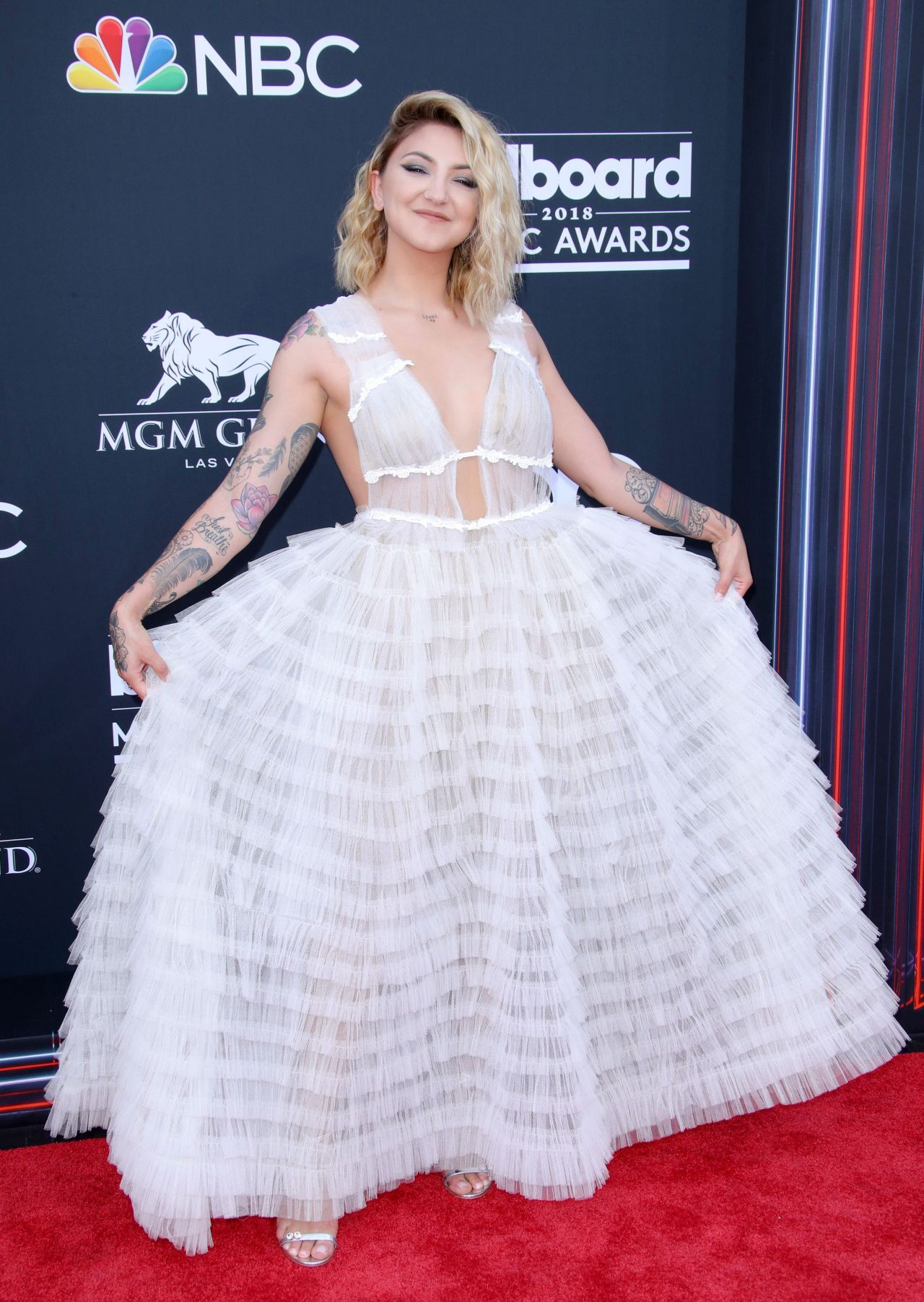 Is that an angel? No wait it's our no.1 babe Julia Michaels! Looking like a walking talking cherub in this sheer white gown, there's something very special to be said about this year's Billboard Awards for Miss Michaels. In an interview, she touched upon her struggle with anxiety, and the massive strides she's made over the last year since she had a panic attack mid-performance at the 2017 awards, we salute you girl!
HAILEY BALDWIN
Last but most certainly not least, we couldn't miss out mega-babe/model/Kendall's bestie Hailey Baldwin could we! She brought some serious glow to the event in this stunning gold v neck number, giving off total Greek goddess vibes – we're all for the naked look, especially when your body looks this good! So let's start thinking about that summer body... *reaches for doughnuts*