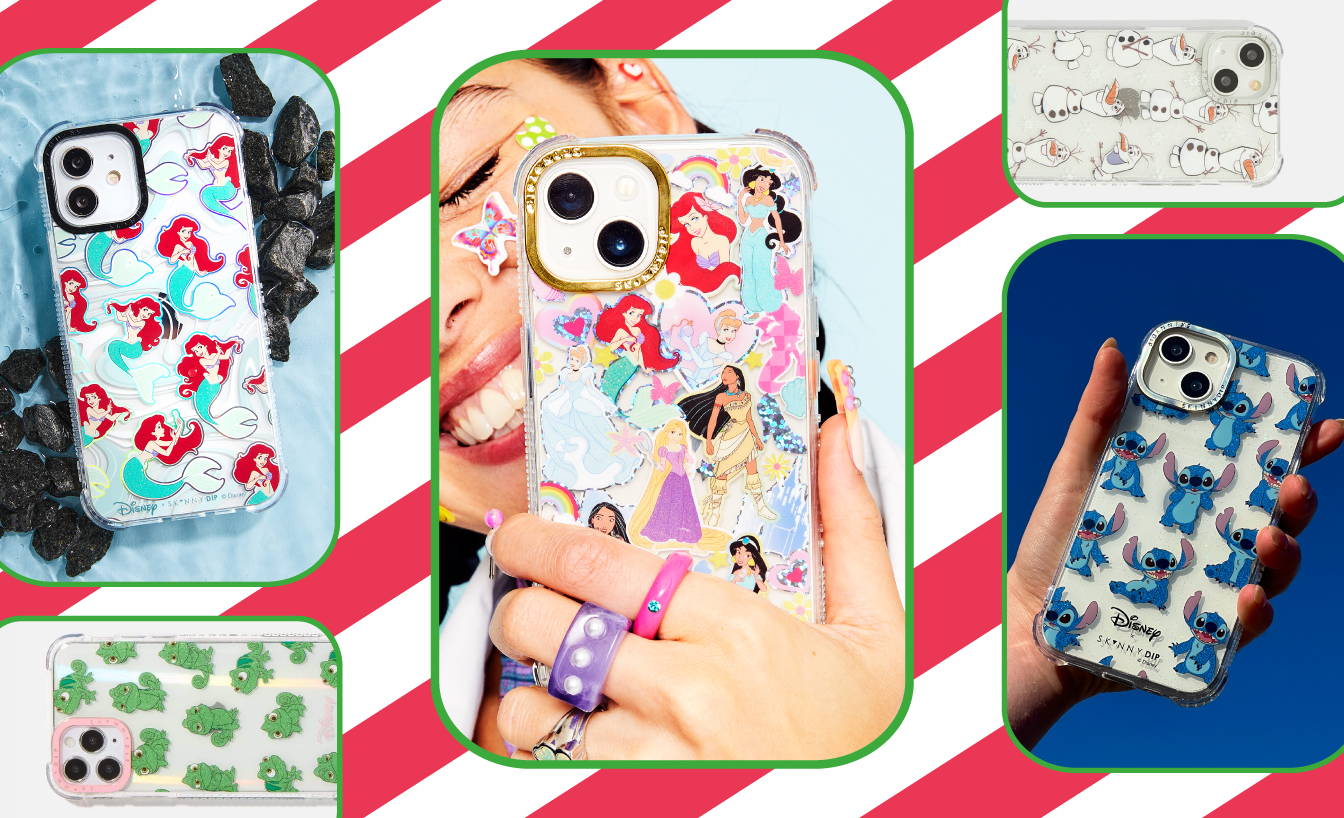 If there's one thing we know a thing or two about- it's Disney. So whether you're into the princesses or Pascal the Cameleon - we have it all! Today we've rounded up our top 10 favourite-ever Disney phone cases currently on site, so without further ado...
1. Disney x Olaf Shock Case
2. Disney x Skinnydip Stitch Shock Case
Everybody knows that Ohana means family and family means that Stitch has to be on your phone rn. It's as simple as that.
3. Disney x Skinnydip Thumper
The cutest little rabbit plastered all over your phone. This cute lil Thumper phone case features a holographic design and is sure to always make you smile.
4. Disney Princess Sticker Shock Case
If you're as indecisive as us then this princess sticker case answers all of your prayers! Featuring all your favourite Princesses from Mulan to Jasmine. This cute case has a fun, sticker vibe and is definitely a real crowd-pleaser!
5. Disney x Skinnydip Pascal Shock Case
If Tangled is one of your fave films then this sparkly lil chameleon-covered case is set to be a real hit. We love you Pascal!
6. Disney x Skinnydip Lady Shock Case
Another animal fave is our lovely Lady & The Tramp-themed phone case, because who wouldn't want this pretty pooch all over their phone?
6. Disney x Skinnydip Lady Shock Case